The market is still behaving very indecisively due to inflation, fed rate hikes and a laundry list of other items. Let's run through the market, draw some lines, and take a few hits of hopium.
Obligatory: this is not financial advice and I am not a financial advisor.
S&P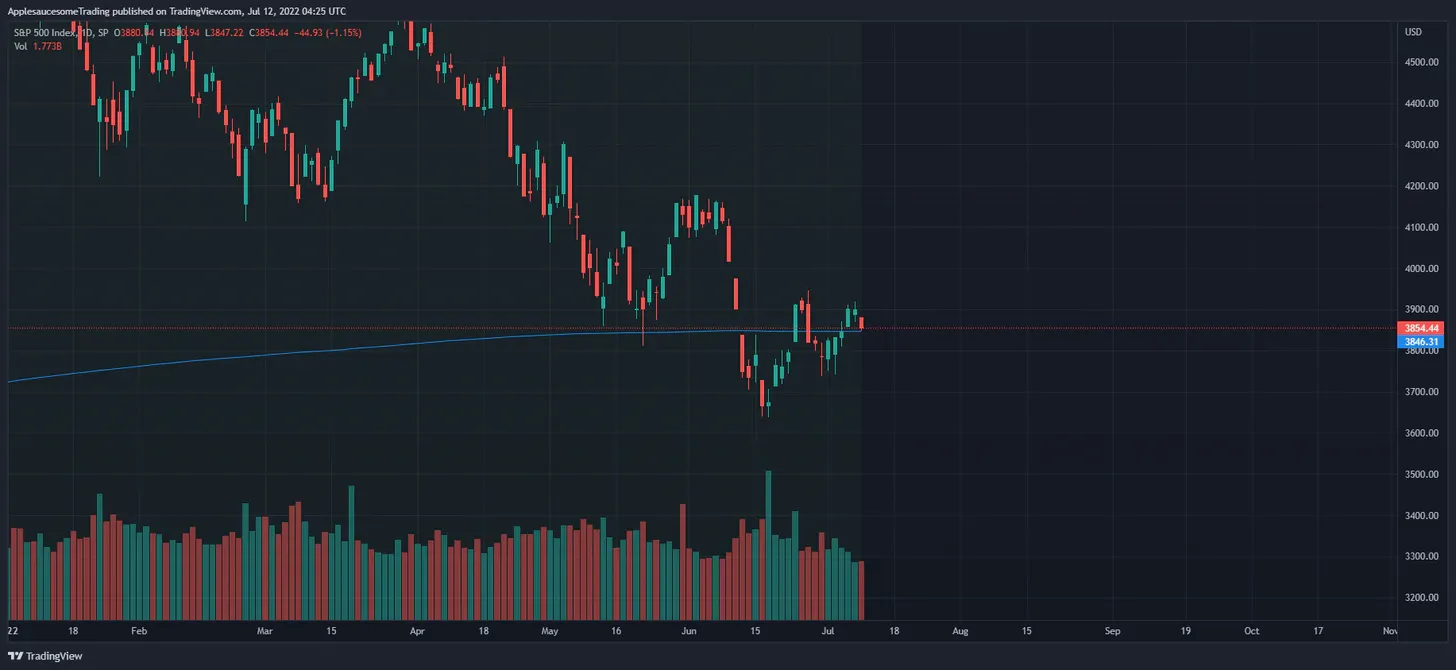 The S&P is consolidating around the anchored VWAP at 3850. Not much to say here. Consolidation is indecision and indecision is boring.
DXY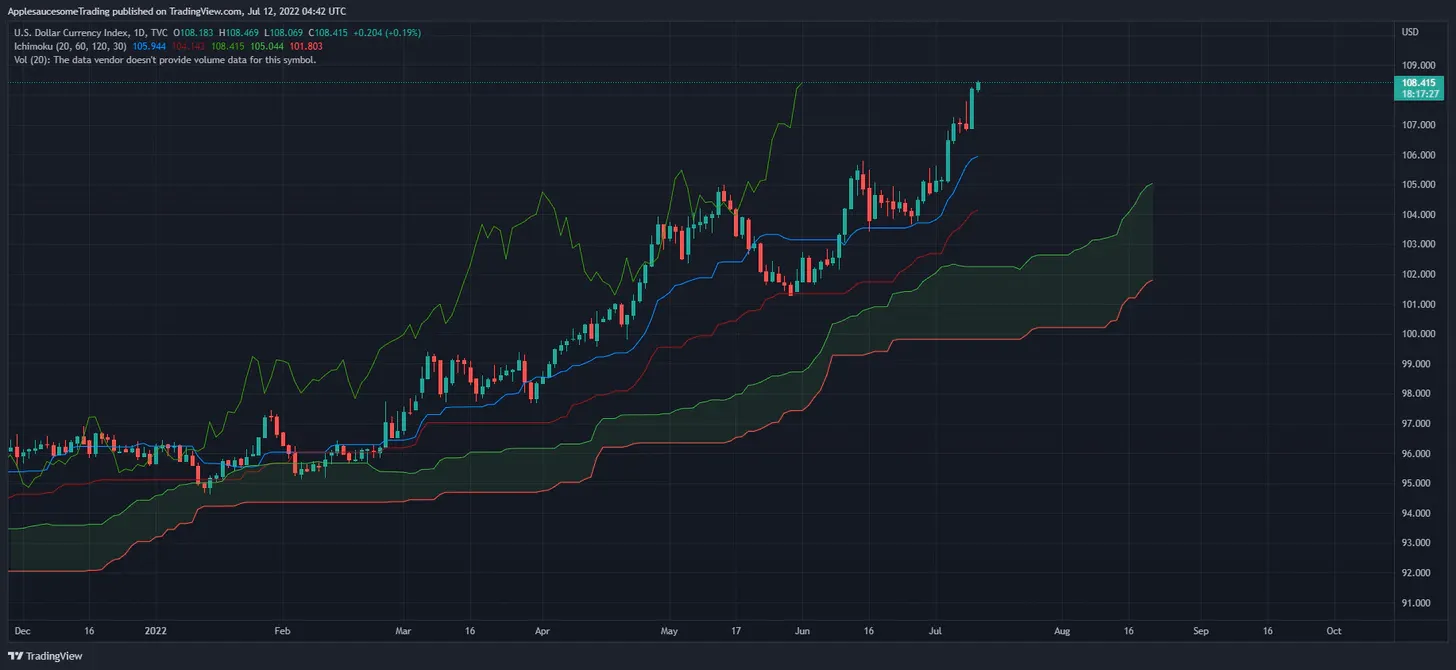 The DXY continues to break new highs on daily candles. It retested the kijun and continued higher. Looks like strong continuation from this perspective.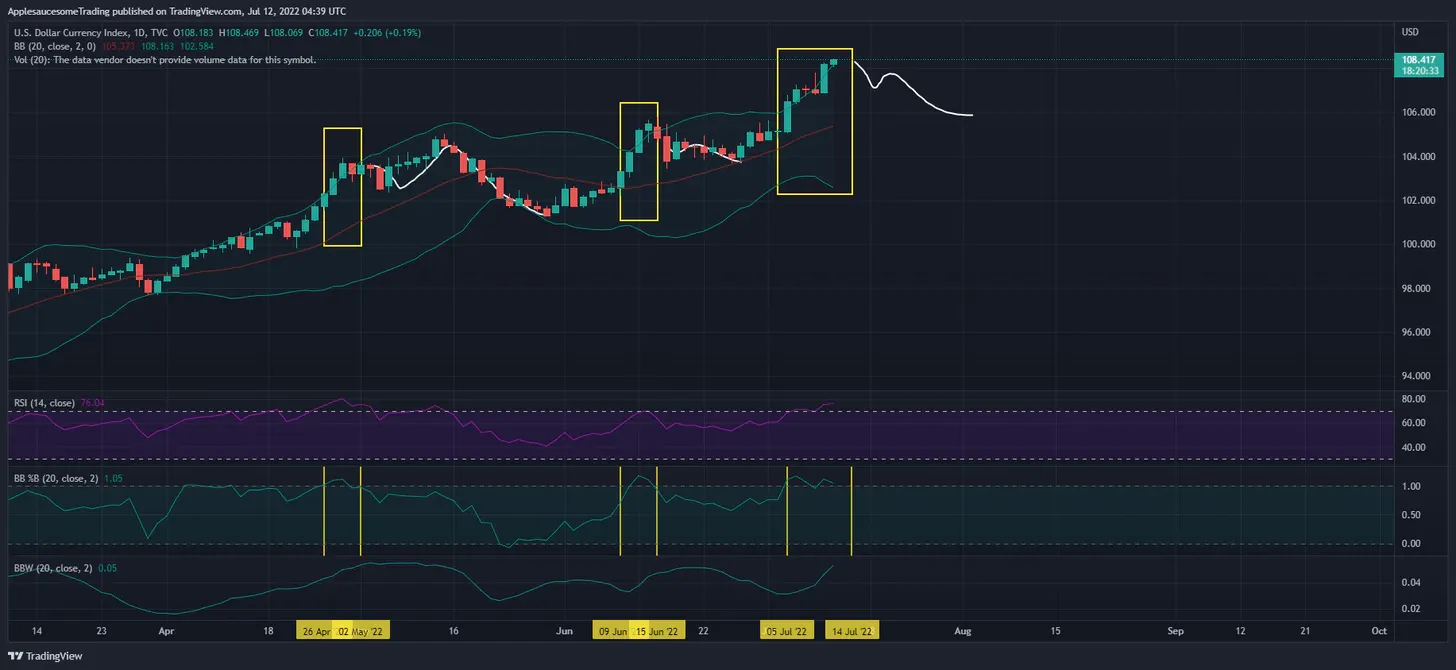 But if we look at the bollinger bands there is a good chance that we're due for at least another chance at a pull back. We're way outside the bands on the daily and there is always at least a week or two of consolidation after which offers another chance for mean reversion.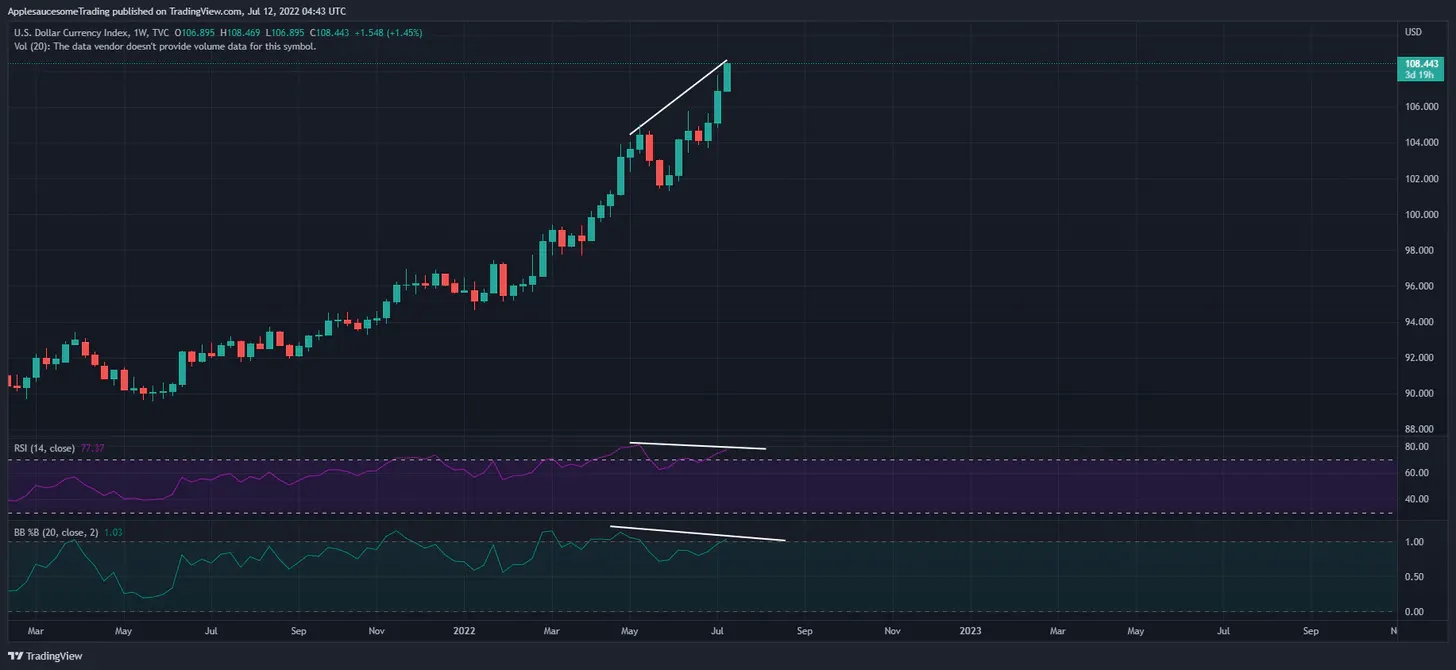 If we zoom out weekly time scales we can see some exhaustion catching up to it. On the weekly time frame we can see bearish divergence on both RSI and BB% indicators. I feel like we're close to the top but weekly patterns require weekly resolutions.
VIX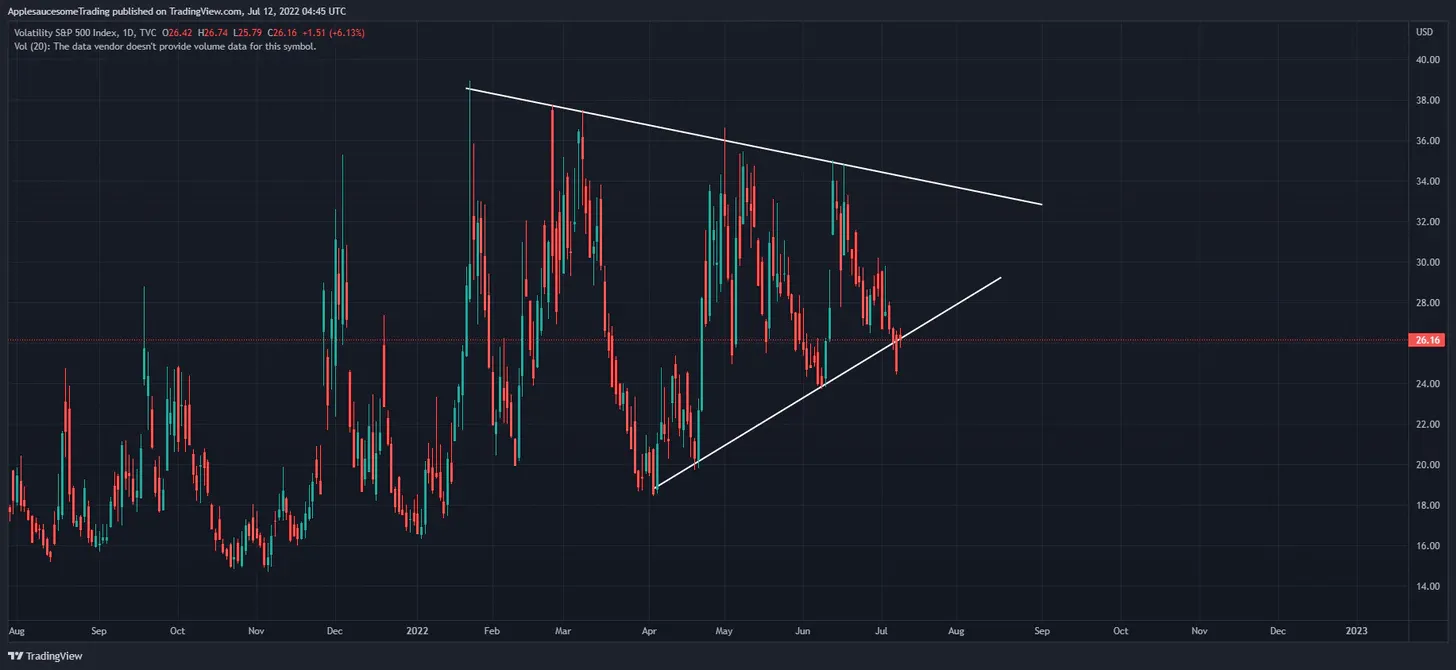 The VIX didn't break a new high but it hasn't broken a new local low yet either. The market is still too afraid to risk on yet, we'll have to check back on this in another week or two.
BTC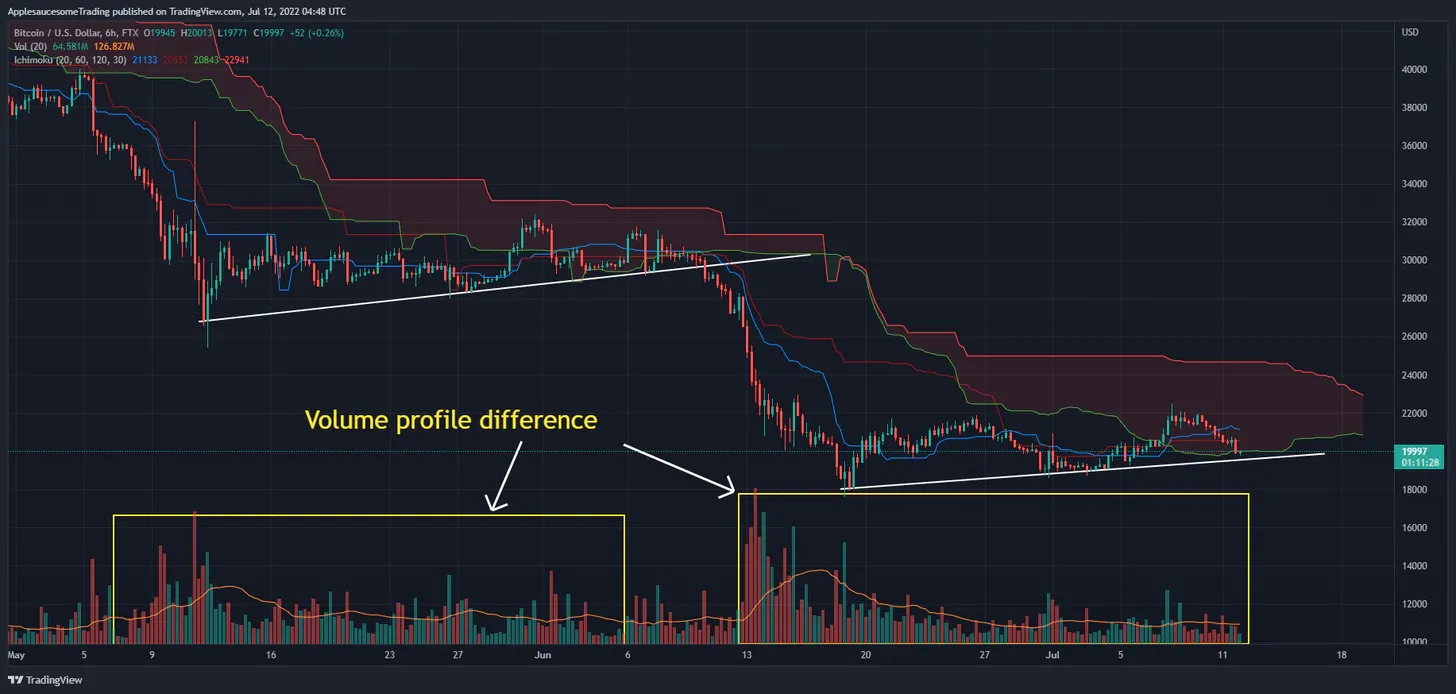 BTC is looking interesting right now. The next few weeks will be important I think. Right now it looks like we're forming a very similar pattern before the last drop to 18k happened. Same price action, same cloud action. The difference I'm seeing though is the volume was much much higher on this last drop than the previous. Market tops and bottoms have high volume moves but then no follow through (no new highs or lows). So far there's still time to make a new low but many indicators point to continuation. But we won't know until AFTER it's made it's decision.
DCR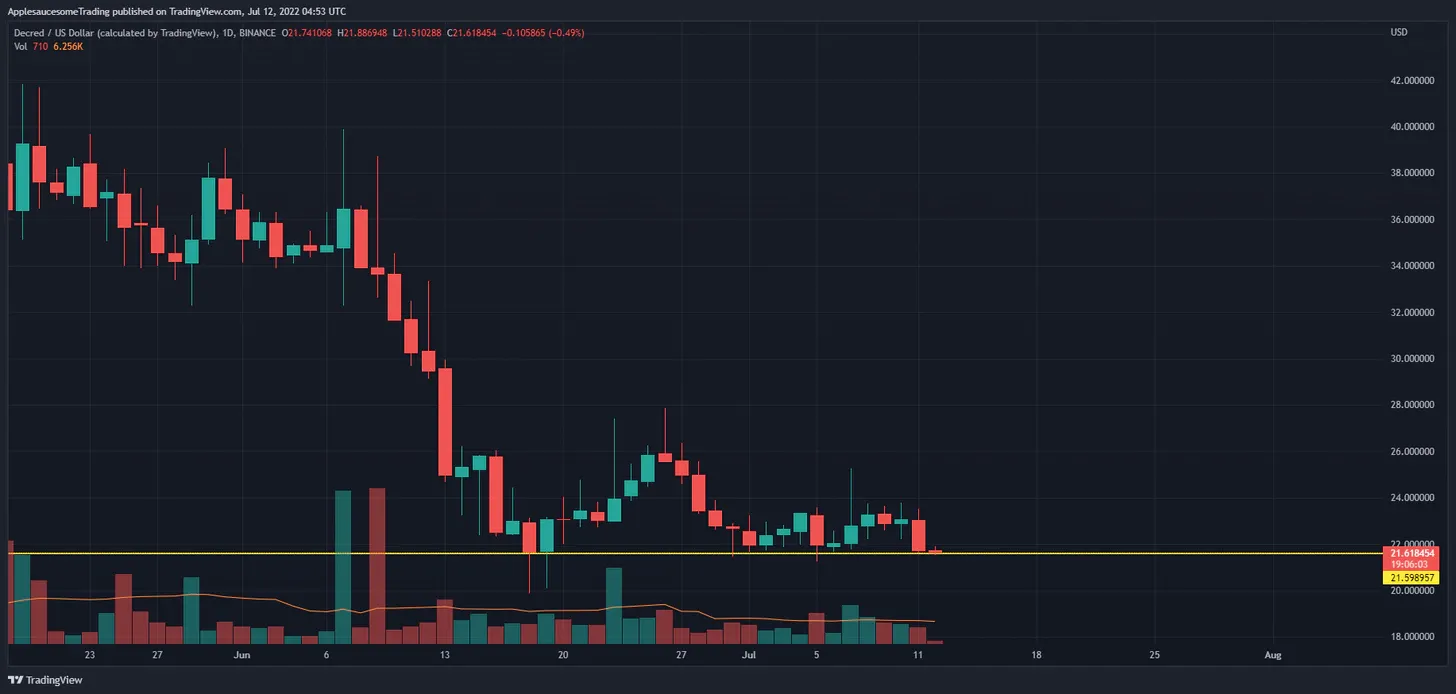 Not much to report. We're back at support at $21.50.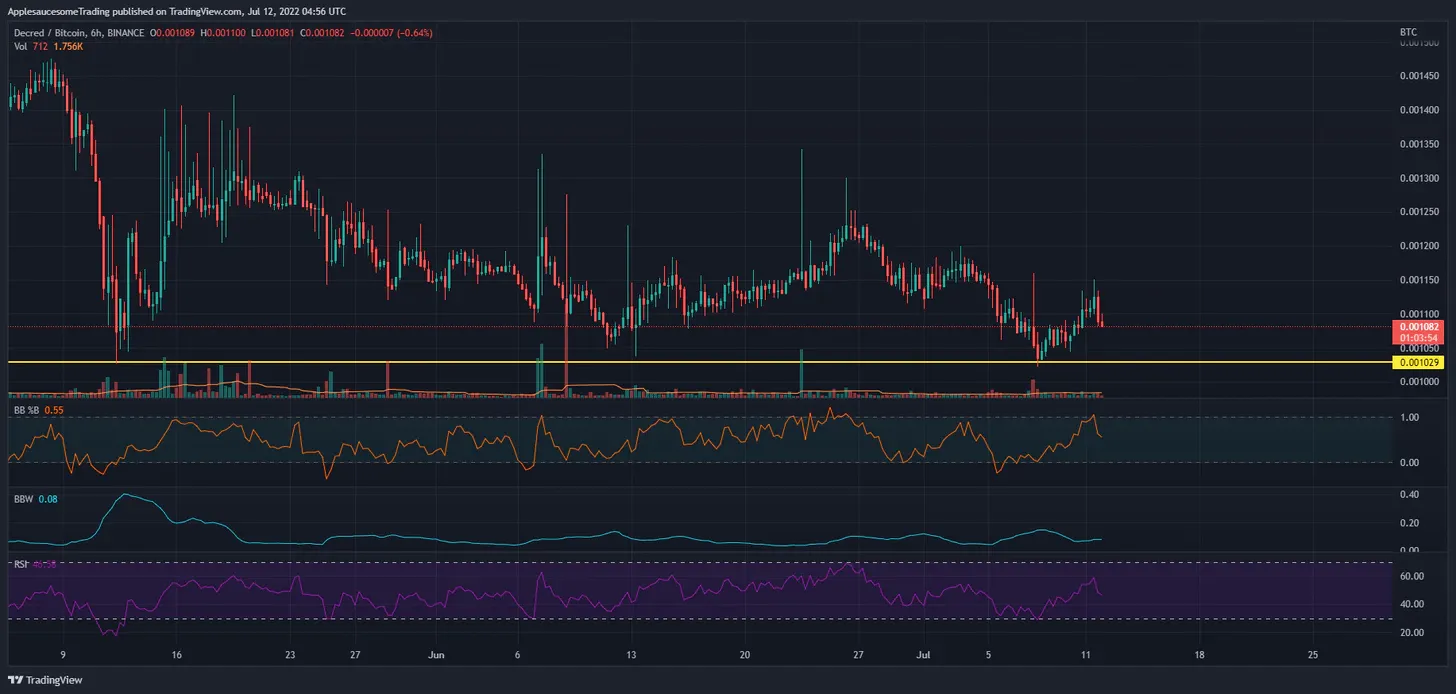 In DCR/BTC we retested the cycle low and found some support there but it would be nice if we could test the local highs again.


Conclusion
I miss the old days where we only needed to worry about BTC, alts, and retail. The market still looks as bad as it did two weeks ago but that's a bear market for you. ¯\_(ツ)_/¯ Stay resilient and get into that bear market zen state of mind. Crypto isn't over. Decred isn't done yet. I've got a few Decred hopium charts in the works but we'll have to see where the larger market pulls us first.
Also, congrats to Decred Society for getting the Decred Magazine proposal passed! 87% approval rate! https://proposals.decred.org/record/3bb2c7e