Twitter Spaces
Decred Twitter Space 5 Proposals Up General Discussion hosted by Tivra
Twitter Space hosted by Tivra @WasPraxis discussing the 5 Proposals currently up for discussion and voting + a General Discussion. This space is joined by the proposal owners to discuss their aims and outcomes.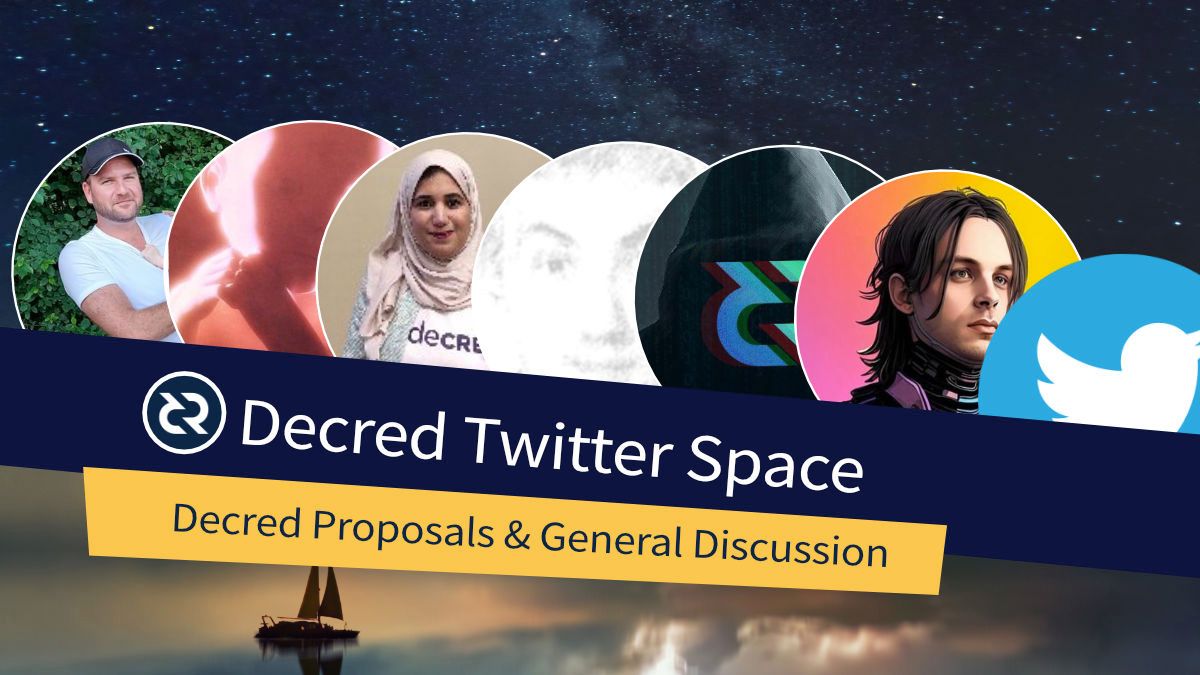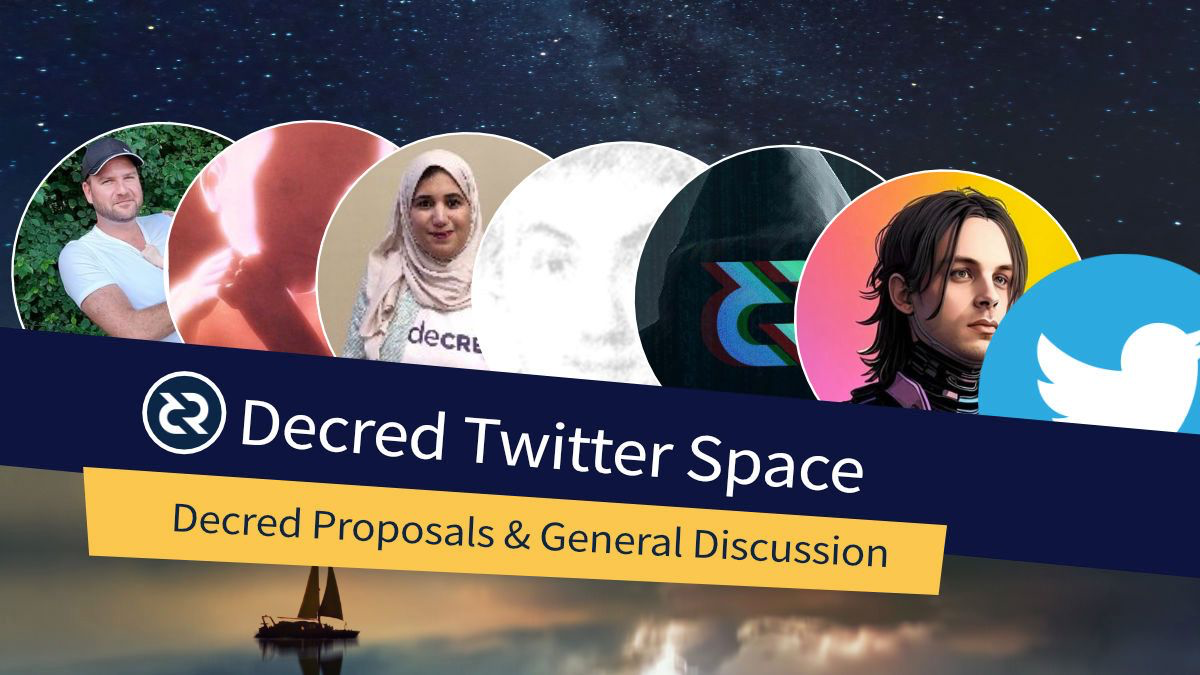 Listen on Twitter - https://twitter.com/i/spaces/1YpKkgeoVqwKj?s=20
LISTEN TO THE PODCAST:
Twitter Space topics include:
For those not in the loop, Decred is building a Decentralised Autonomous Organisation (DAO) around the premise of sound money. Decred has a fix maximum supply of 21 million, is governed by its coin holders and is self funded from its decentralised treasury.
Through its decentralised, open sources and fee-less exchange (DCRDEX), Decred aims to be not only a project for peer to peer transactions but a platform for peer to peer exchange. An interoperability factor unparalleled by any other project.
Find out more about Decred: https://decred.org