Twitter Spaces
Decred Open Discussion - Self-Custody is King
Join the Decred community on Twitter Spaces and discuss your thoughts on the project and the wider crypto industry.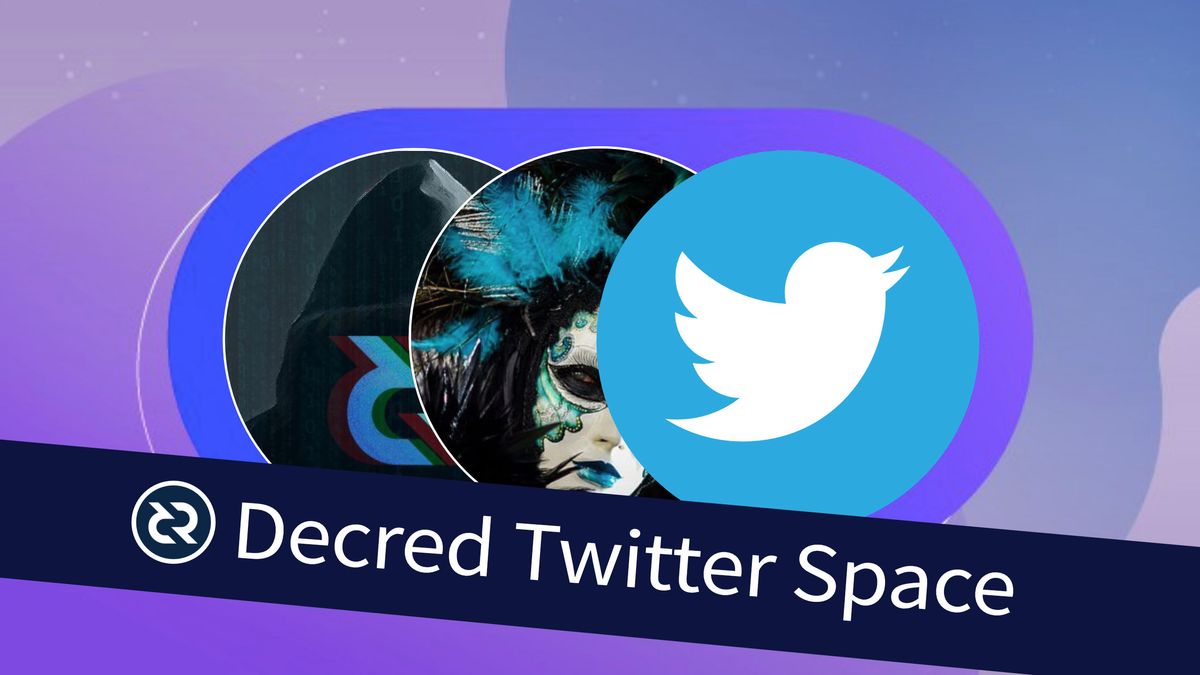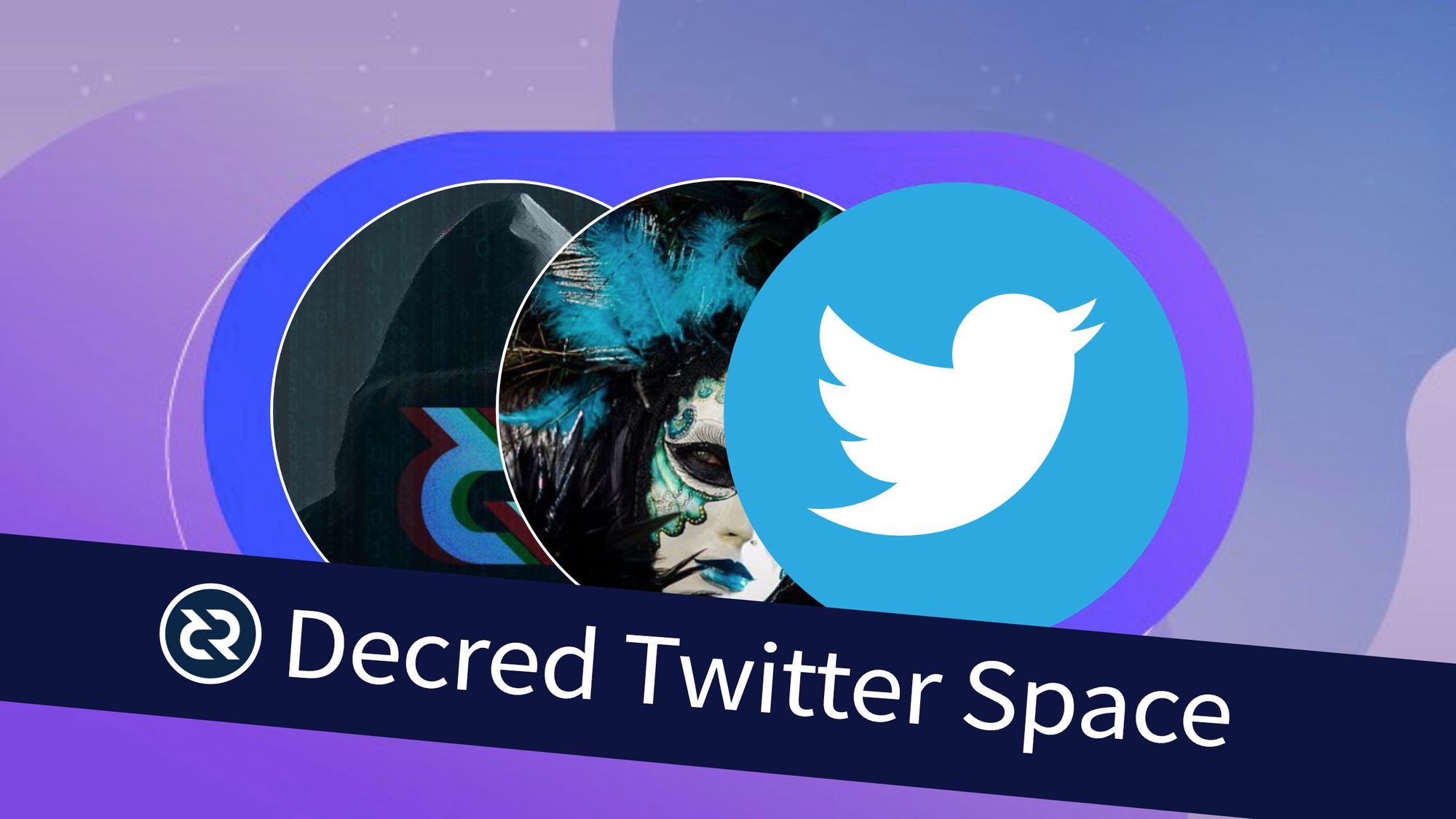 Join hosts Exitus @exitusdcr and Tivra @WasPraxis for the first Decred Twitter space  - https://twitter.com/i/spaces/1OdKrzMMXOXKX?s=20
LISTEN TO THE PODCAST:
Guests include:
@fst_nml
@artikozel
@MadScrilla1
In this episode, we talk all things Decred and the crypto space, including:
Self Custody vs Custodians
FTX downfall and why no one saw it coming.
The bear market and how Decred has faired under these current conditions
Decred's proposal and contractor systems
How Decred could do better marketing and reach a broader market
The fall of the crypto industry and the rise of cryptocurrencies
DCRDEX the gold standard of peer to peer exchange (Atomic swaps)
DCRDEX and the Mesh Network
Utilising satellite systems, starlink to transact with blockchains and keeping the network running
Decred's Thorchain integration is unlikely to move forward due to shift in Thorchain principles towards large cap projects
Decred being used to timestamp political information
Why does Decred get ignored when all this great stuff is happening?
Having no VC's is a negative and a positive
Creating a Decred army community
Marketing opportunities and how other projects are approaching marketing
Where's the market going in 2023?
Moving to a world where there are two versions of crypro - regulated and non-regulated
Problems with staked Ethereum
FTX was fraud.
If you'd like to be involved in the next Decred Twitter Space contact Exitus @exitusdcr and Tivra @WasPraxis