Decred in Depth
Decred in Depth Ep. 43 - Chris Dannen + Design Thinking + Decred's Future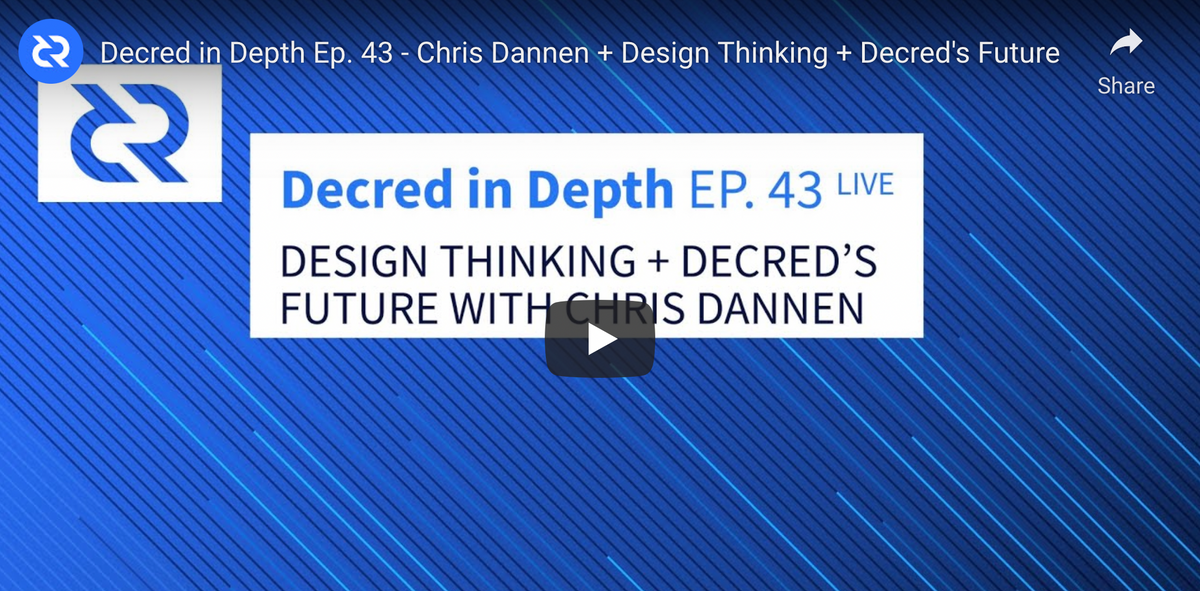 Eduardo will be sitting down with Chris Dannen, Founder and Managing Partner at Iterative Capital. Iterative Capital is a New-York based cryptocurrency investment manager with holdings in #Decred.
According to Iterative's website, "[Iterative's] focus on decred is merited by its innovations in the area of organizational design. . . . Decred has surpassed Bitcoin in project velocity thanks in part to its use of scalable trust-minimized contracting and engineering management system."
https://iterative.capital/?__cf_chl_j...
Follow Chris on Twitter: https://twitter.com/chrisdannen
Join us Sept. 3,  2021 at 1pm 0:00
Find out more about Decred: https://decred.org