State of the Market
State of the market - Decred Vanguard- A New Outreach Effort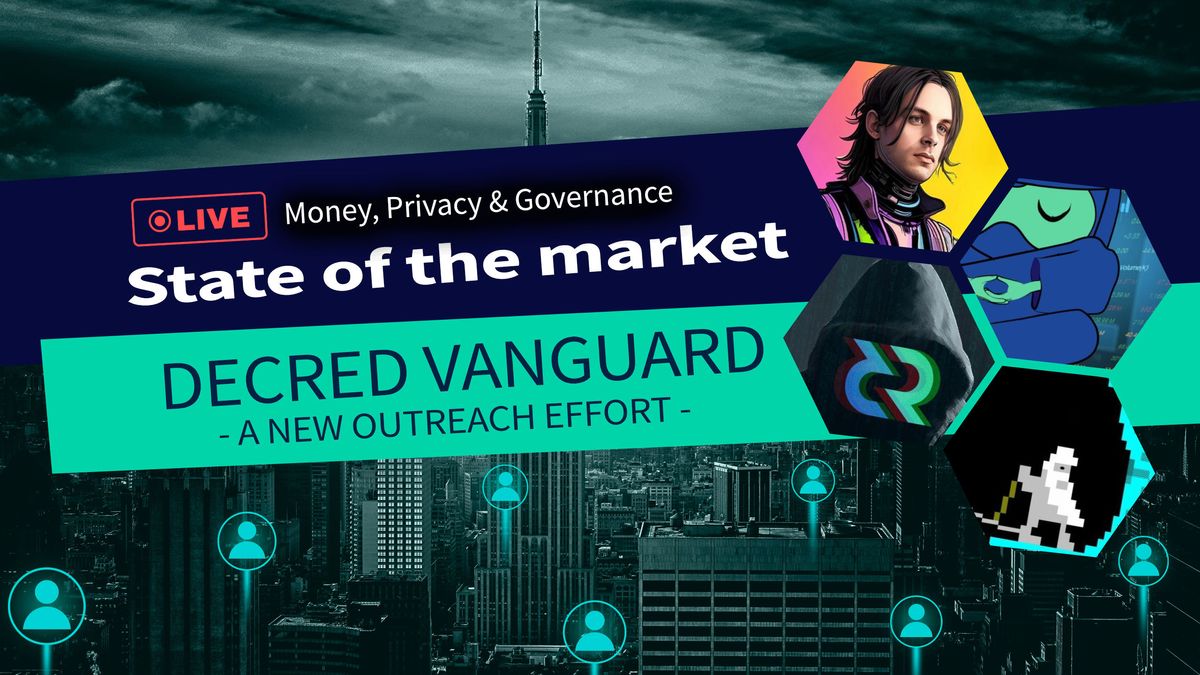 In this show, we'll be talking about Decred's new marketing and outreach proposal and things you need to know and how to get involved! We'll also be covering a variety of the features released last month including DCRDEX 0.6, Decrediton 1.7.7 and Bison Relay 0.1.7.
🔔
We went LIVE – Sunday, May 7th 2023 – 1pm UK TIME
Decred and the State of the market is brought to you by @Exitus and @DecredSociety with guests Tivra @WasPraxis and Jay @h3la1. The show aims to look at current social, economic, and crypto news and how it relates to Decred.
Live stream agenda:
Decred Vanguard is a new, incentivised, community-driven outreach program with the purpose of injecting Decred into discussions across the internet – including Twitter, Reddit, YouTube, Forums, or any relevant place, with the intent of making the project go viral.
What was the driving force for this proposal?
What kind of person are you looking for to participate in this initiative and What are the prerequisites to joining the team?
Is $100 enough of an incentive?
How do people join the war room?
What interest have you had so far?
Last month, Decred saw some pretty big updates across most of its tech stack. What features are we most excited about:
DCRDEX 0.6:
New user interface
Removal of the registration fee
LTC native wallet
Ethereum and USDC
Bison Relay 0.1.7:
GCBot – self invites and help commands
New Group version to include multiple admins
Prepaid invites
More SPV wallet functionality – Send, receive, accounts
Right click tipping
News feed notifications
Your posts section
Last comment read notification
Oprah
Decrediton 1.7.7:
New intro screens
Platform optimisations