Crypto News
SocialFi and Security
Imagine a social platform where users can communicate and transact through a secure social network, gain control of their data and digital identity, create contents without fear of censorship and monetize their content.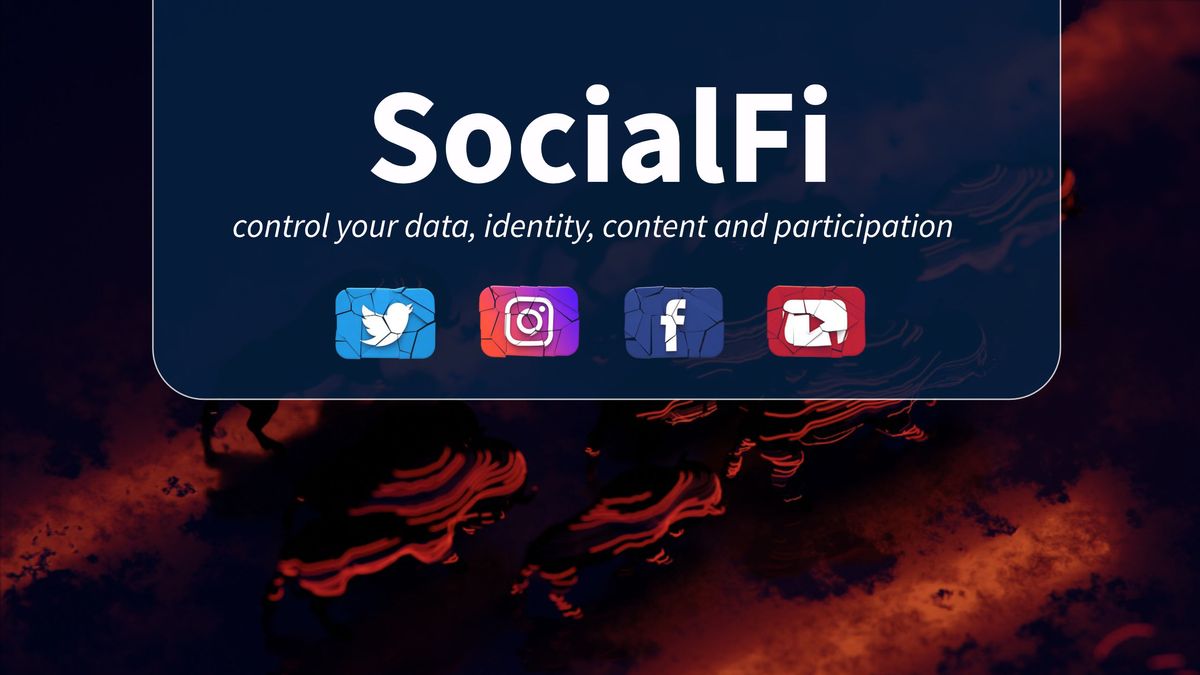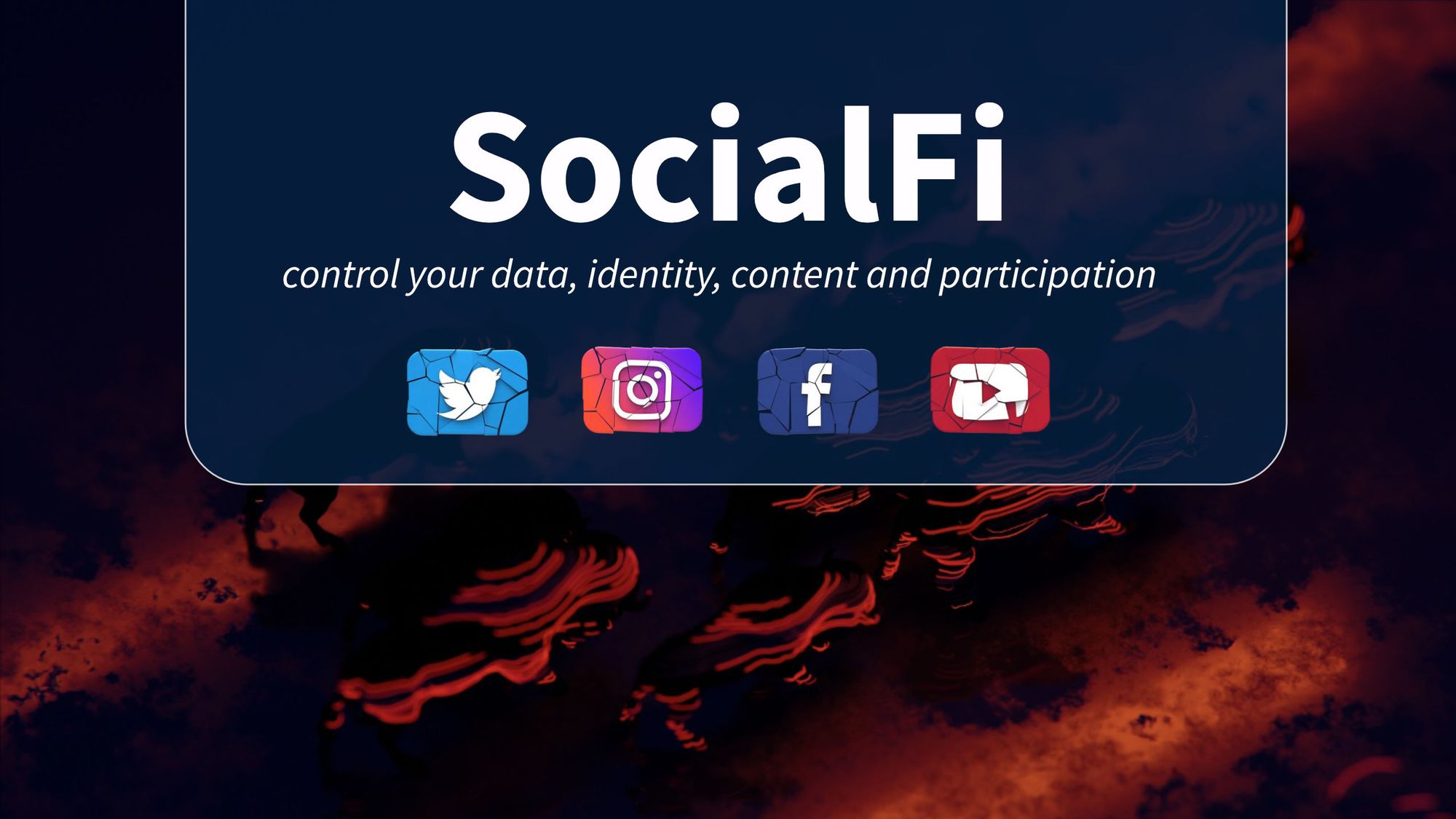 Web3, the new internet era that withdraws power from the internet gate-keepers and distributes it amongst users has provided us with a new meta – SocialFi. By leveraging the reach and engagement of social media to amplify the impact of DeFi solutions, SocialFi offers the best of both worlds and gives us a piece of cake that we can't refuse.
Social Finance (SocialFi), integrates the model of decentralized technology to empower social media users by offering them the ability to own complete rights to their data (and online identity) and earn value (usually monetary) for contributing (and consuming) contents on these platforms. The principle of SocialFi is entrenched on the idea of peer-to-peer interaction without the involvement of central parties to disrupt or censor communication, allowing users to experience freedom of speech on the blockchain network.
Why SocialFi
Humans are social beings and would always engage in social behaviors, this is why social media plays a key role today as there is need for social interaction. Data from DataReportal reveals that an average internet user spends at least 2 hours 53 minutes on social media applications. While we're mostly familiar and comfortable with our regular Web2 social platforms, it is important to note that these platforms come with expensive drawbacks, one of which is the fact that most users do not have complete control of their accounts and as such may be victims of account suspensions, shadow banning or even IP blocking from these social platforms. All these problems exist because these Web2 social platforms are created and managed by central entities that make most of the decisions on what should be posted and what shouldn't. In other cases, we have seen when creators get demonetized for saying certain words or talking about the certain topics that these platforms considers to be against their terms of use. Finally, most users face the challenge of data ownership and security, which is a very critical drawback as privacy and security are pivotal in this web age. SocialFi solves these problems using the blockchain.
Imagine a social platform where users can communicate and transact through a secure social network, gain control of their data and digital identity, create contents without fear of censorship and also monetize it through cryptocurrencies – yes, that's SocialFi.
Is SocialFi risk free?
It's a good rule to always state the goals and objective of every new technology, but it is also better to highlight the risks that come with them. As disheartening and ironic as it may sound, some SocialFi platforms (as at the time of writing this article) are faced with numerous setbacks and risks. Generally, the common setback would be onboarding Web2 users into these decentralized platforms, but this can be solved through effective marketing and good user experience. Usually, when a user decides to switch from one social platform to another, the most important feature they want to consider is data privacy and security, while SocialFi preaches these; it's unfortunate to say that it isn't the same in reality. As with everything else in the blockchain industry, there's always the risk of users getting hacked or their data getting compromised, we've seen this in the case of popular crypto exchanges suffering exploits and hacks, wallets getting drained and crypto firms rug pulling investors, all these leading to huge losses for users and investors. For SocialFi, the risks aren't absent, in fact in the past few weeks; we have witnessed popular SocialFi platforms suffer from hacks that amounts to the loss of investors' funds. One of these platforms is Stars Arena which lost $3million to a hack.
The Stars Arena hack
Stars Arena is a blooming SocialFi platform built at the heart of the EVM L1 network – Avalanche, that onboard creators to a new model of monetization via selling of "tickets" to followers which gives buyers an exclusive pass to the creator's private chatroom and also offering users a mouthwatering referral program. The platform experienced a surge in user activity in just 7 days from launch, recording 800% increase in user activity, 10,000 unique wallets and 250,000 in transaction volume. But all these were short lived when Stars Arena experienced a hack on October 7, making an announcement on X (formerly known as Twitter) about the hack.

"There has been a major security breach with the smart contract. We're actively checking the issue. DO NOT deposit any funds. Stay tuned for updates." – Stars Arena on X
The hacker was able to exploit the social project through a reentrancy issue that allowed them to interact continuously with the contract, and sell tickets at an inflated price.
But this wasn't the first time Stars Arena was hacked, earlier the platform had experienced an attack that led to the loss of $2,000, but the team announced that it had been fixed, also stating that they're being targeted by malicious actors in the space to steal users money.
Once bitten twice shy
There's a saying "once bitten twice shy" which means that when someone makes a mistake the first time, they would be careful not to repeat it, but in the case of Stars Arena, the reverse was the case. Many users have expressed their opinions on these hacks, with some groups stressing that it was an insider job, but the team was able to manage the situation and has announced that they were able to recover the lost funds, and planned to reopen after a security audit. What about users' trust? Fortunately, the project has received lots of support from the Avalanche team and CEO – Emin Sirer and has continuously held X spaces in a bid to update and regain its user base.
Privacy and security is normal
As earlier noted, privacy and security are pivotal features necessary in any application or social platform, no user would want their data exposed to the public (at least without their consent) . This is why social platforms like Bison Relay offer users the best social experience. Bison Relay is Decred's own private, censorship-resistant social media and messaging platform and decentralized e-commerce that facilitates the sale of digital-only products such as images, videos, audio and files. Onboarding users to Bison Relay is a seamless experience as users would not need to create an account, which minimalizes the metadata of users on the platform. Ready to experience social freedom? Hop onto Bison Relay.