The Decred Digest
November News Round-up
Yet again, it's been another busy few months for Decred! In the wake of the Atomic Swap release we've had several new developers jump aboard, three new exchange listings, a growing presence at conferences and events, and a new Decred community YouTube show.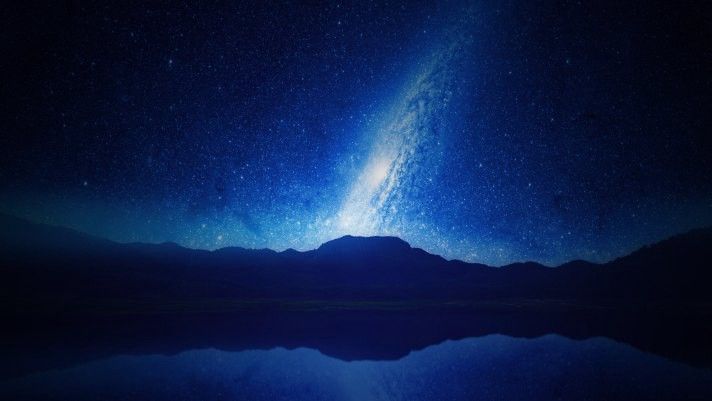 The Decred Digest - Nov 18, 2017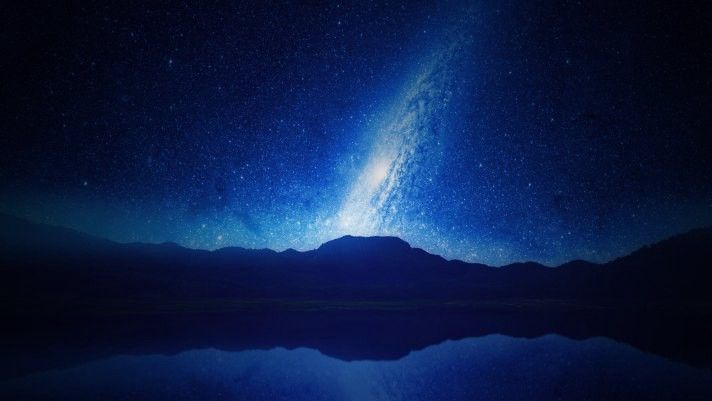 Yet again, it's been another busy few months for Decred! In the wake of the Atomic Swap release we've had several new developers jump aboard, three new exchange listings, a growing presence at conferences and events, and a new Decred community YouTube show. We've also had the release of the new Decred website, the start and end of the Lightning Network activation vote, the unveiling of the Politeia platform, and the news that ASICs will be coming to Decred! Furthermore, I'm pleased to announce that due to an increase in staking participation the circulating supply of Decred has officially dropped over the last two months!
Decred Atomic Swap Adoption
October kicked off to a great start in the wake of the Decred Atomic Swap announcement that took the crypto community by storm. Since the atomic swap tool was released, with initial support for Bitcoin and Litecoin, we've seen continued adoption from a number of other projects including Vertcoin, Viacoin and Bitcoin Cash — with more in development. Altcoin.io has also made good use of the open source nature of the Decred Atomic Swap tool to enable the firstever atomic swap between Bitcoin and Ethereum!
Recruitment
Over the last few months the Decred team has continued to grow, with new faces in both marketing and development. Our new developers have already made some fantastic contributions to both front and back-end development. Improvements include a significant reduction in the time it takes to load the Decred blockchain from scratch (up to 30% faster load time), and some nice additions to Decrediton. If you're interested in contributing to Decred, and believe that you have what it takes to add value to the project then visit our recruitment webpage to find out how you can get involved!
The Decred Roundtable
Last month the project was also proud to announce the launch of another Decred YouTube show — the Decred Roundtable. While our existing YouTube show, the Decred Assembly, primarily focuses on interviewing external guests from the wider crypto community, the Decred Roundtable will provide an opportunity for Decred community members to appear on the show for a more informal group discussion on various topics of interest. It's been great to put some faces to the names I see on slack day in day out! I've really enjoyed the shows so far, and I look forward to watching in future. If you missed any of the new episodes, check them out here!
Conferences and Events
Recently the project has also stepped up its presence at conferences and events, and this is something that is set to continue. Company0 CTO, Marco Peereboom, recently presented at the Texas Bitcoin Conference, and João Ferreira "Girino Vey" represented Decred at the V BitConf in Brazil. Furthermore, our Community Co-ordinator, Noah Pierau, is attending a series of blockchain and cryptocurrency events across the Netherlands to promote Decred. So far feedback from these events has been extremely positive. Once people understood the concept of Decred, how we solve the blockchain governance problem, and the projects future plans, they were hooked!
Later this month the project lead, Jake Yocom-Piatt is also scheduled to present Decred at the largest Blockchain conference in the world, the North American Blockchain Expo. And Decred representatives will also be in attendance at InsideFintech, the largest fintech and blockchain conference in South Korea. So I'm sure we will have plenty of new Stakey fans joining us over the coming months!
Exchange Listings
More good news came with the announcement that Decred had been added to LiteBit exchange, Evercoin exchange, and unexpectedly, the new Korean crypto exchange Upbit! It was great to hear that Decred was chosen as one of the initial coins to be listed on Upbit, who have partnered with Kakao (the company behind Kakao Talk — the popular social messaging platform used by 93% of Korean smartphone users). With Korea already leading the charge with crypto exchange volumes there are understably high hopes for Upbit. The news also came at a perfect time for Decred. The week before the announcement Decred.org was launched in Korean language, and a number our Korean community members had just established the first Decred Korea community, with the new Decred Korea Twitter feed, Kakao Talk group, and Band.io page.
Politeia Platform
Last month the details of the long-awaited Decred Proposal System, aka Politeia (Pi), were also released. The Pi platform is a timestamped filesystem that allows data and proposals to be stored off-chain, but anchored to the Decred blockchain. Users will be able to submit proposals for funding to develop or market Decred, and anyone who submits a proposal will receive a token, providing them proof of censorship should it be required. When Pi initially launches proposals will be submitted to the Decred development team for vetting and approval, however this process will transition over to stakeholder voting shortly after. The test platform is already up and running — check it out here.
Although Pi was primarily developed as a censorship-resistant proposal system for the Decred DAO, it also has a vast amount of other potential uses. To explore some of these uses Decred has launched the Politeia Platform Challenge — a competition designed to discover alternate uses for the Politeia codebase, with prizes of $10k, $5k and $2k for 1st, 2nd, and 3rd place (payable in DCR). If you're interested in taking part in the competition follow the instructions on the link above and email your entry to pi2017@decred.org before January 26th 2018. To celebrate the start of the Politeia Platform Challenge, Decred will also be holding an official launch party at The North Door, Austin, TX on December 1st 2017. The event begins at 8 pm and ends at 1 pm and is free to attend. So if you can, why not pop by for some drinks and an interesting conversation!
Website Update and EDU.DCR
This month the new and updated Decred.org website was launched, and with it the new Decred explainer video. The website has been given a full revamp by our design team to give it an awesome new look. Other additions include an updated mission statement and a new contributor page.
In addition, the first two episodes of the Decred education series (EDU.DCR) have also been released. Our motion design guru @kyleFirethought has created EDU.DCR to provide users will clear and simple step-by-step guide to navigating the Decred ecosystem. Episode one focuses on explaining how to purchase DCR in your local currency, while episode two explains some alternative ways to get your hands on Decred, such as Proof-of-Work (PoW) and Proof-of-Stake (PoS) mining. The videos are extremely well made, and very easy to follow and understand. Along with existing Decred documentation the videos will provide newcomers with an invaluable source of information.
New Block Explorer and Wikipedia Page
Other noteworthy news includes the release of an amazing new block explorer. Although we still have the previous block explorer (mainnet.decred.org), the new explorer provides users with a whole host of supplementary information relating to tickets and chain state. I've personally found that having the extra ticket information all in one place is very handy. Visit explorer.dcrdata.org to check it out for yourself!
I was also pleased to hear that Decred now has it's own Wikipedia page! A lot of work has gone into this by one of our community members, @nbdeagle, who has carried out a ton of research and managed to jump through all the hoops required by Wikipedia to get the page established. His persistence has definitely paid off. The new page provides the project with a excellent base to build on in the coming months as new features are released.
ASICs are Coming
In the last few weeks a number of third-party companies external to the Decred project have revealed their intention to launch ASICs for Decred. Short for Application-Specific Integrated Circuit, ASICs are custom built chips that are specifically designed for efficient PoW mining. Both Dcrasic and Obelisk have announced a pre-sale that aims to bring ASICs to Decred in mid-2018. This is welcome news for the project. Although the BLAKE-256 hash function was primarily chosen by the Decred team due to a number of improvements over Bitcoin's SHA-256 hash function, it was also selected because it's ASIC friendly. Decred does not have to worry about the same PoW miner centralisation issues that pure PoW experience due to the its hybrid PoW/PoS design. This enables Decred to take advantage of the increased security ASICs offer to create a more robust network.
Both ASIC providers have now released their chip and performance specifications. If you're interested in purchasing one of these miners in the pre-sale then I suggest you do your own research to make yourself aware of the risks involved. I look forward to seeing how this progresses over the next 6 months!
Demand Up Supply Down
I'm pleased to announce that over the last two months the circulating supply of decred has dropped due to an increase in staking participation! When it was previously predicted that this might occur in a blog on the 14th September, approximately 2,588,603 DCR (42.01%) were locked up in PoS. This amount has now risen dramatically to 3,068,488 DCR (46.65%). So between the 14th of September and the 14th of November the circulating supply of decred has reduced from 3,573,271 to 3,509,192 DCR! Therefore, on the 14th November there was 64,079 less DCR in circulation compared to 14th September!
It seems that an increased number of people are realising the benefits and rewards associated with PoS. So much so that the number of extra coins being locked up in PoS is actually outpacing inflation! Not only does staking give you a say in the decision making to govern Decred, it also means you receive a reward of around 1.4 DCR per ticket (current price ~75 DCR) every 28 days (on average) for participating in the process.
The Lightning Network and Roadmap
Perhaps the most exciting development over the last few months is news that the Lightning Network is officially coming to Decred — very soon! Decred stakeholders recently voted in favour of activating the features required to support the Lightning Network, with an incredible 99.51% of votes in favour. Development work is now underway to ensure that Decred is ready to implement the network once these features are activated. Furthermore, since the Lightning Network uses btcsuite — the codebase used by Decred and created by Company0 — there are hopes that our developers will be able to quickly port aspects of the offical Lightning Network desktop wallet into Decrediton. This means that Decred could well be the first altcoin to offer an easily usable implementation of the Lightning Network via a graphical user interface. Either way, it appears that Decred will amongst the first projects with a scalable network that is capable of handling millions of instantaneous, near zero fee payments per second via Lightning Network smart contracts.
One thing's for sure, the project still shows no sign of slowing down! The Lightning Network, Politeia, and details of the highly anticipated privacy enhancement for Decred are just a few of the things scheduled on the upcoming roadmap. Following this, the development team will decentralise the control of DHG funds, transforming Decred into a full Decentralised Autonomous Organisation (DAO) — the first-ever DAO with its own blockchain, that is ruled only by its stakeholders. Could the near future of a cryptocurrency look any better than this?!