Monde PR is working to increase the media presence of Decred and each month secures articles and media opportunities that result in more people knowing about the project, which contributes to its growth.
Public Relations is often seen as a dark art that can be used to protect, enhance or build reputations through the media, social media, or self-produced communications. A good PR practitioner will take time and energy analysing the organisation, to find the positive messages and translate those messages into positive stories.
Due to Decred's open nature, each month Monde PR releases a report to the community to demonstrate the work that has been undertaken. Below are the insights to that work.
Sourced two freelance journalists to write for Decred Magazine
Decred Magazine is bringing together content creators and aims to increase the quality of the Decred message and output. The two authors in question are frequent writers for 'Cointelegraph' and are highly skilled at research and analysis and aim to bring out the readers' curiosity for the project.
3AC: A $10B hedge fund gone bust with founders on the run
Secured an article in Cointelegraph featuring commentary from @jz on what led to the downfall of Three Arrows Capital. The article was syndicated to 44 publications including Crypto News Canada, The Switzerland Times and Bitcoin Insider.
3AC downfall has led to a multibillion dollar cascade that has claimed the likes of Celsius, Voyager and many other crypto lending firms with exposure to the hedge fund.
A report from blockchain analytic firm Nansen showed that there was an active and trackable contagion in the markets. The stETH depeg was prompted in part because of TerraUSD Classic's (USTC) implosion. The report claimed that 3AC was a victim of this contagion as it sold its stETH position at the peak of the depeg panic, taking a significant haircut.
Jonathan Zeppettini, international operations lead at decentralized autonomous currency platform Decred, believes market conditions played a bare minimum in the 3AC saga and only helped in preventing the fraud further. He told Cointelegraph:
In reality, they were just participating in other scams such as Terra and acting as a middleman between questionable investments and lenders who thought their record was so impeccable it absolved them from having to do any due diligence. Cascading liquidations caused by the market correcting forced the end of the game. However, in reality, their model was always a ticking time bomb and would have imploded eventually no matter what.
Ethereum (ETH) price prediction 2022
Secured an article in Finder featuring commentary from @jz on Ethereum's outlook for 2022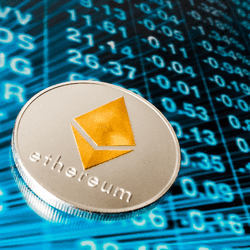 DeFi projects and other applications we have not yet even considered will continue to be built on the Ethereum blockchain and see rapid growth. This will, in turn, lead to ETH eventually overtaking Bitcoin as the world's most valuable crypto asset."
On the flipside, Decred International Operations Lead Jonathan Zeppettini predicts that ETH will grow from US$2,500 at EOY to US$10,000 by December 2025, before plummeting to just US$100 per ETH by December 2030.
While medium-term, it would not surprise me if Ethereum outperformed the market, the current uses of ETH, such as ICOs, NFTs and DeFi, are mostly novelties that are unlikely to be the types of 'killer apps' that are needed to bring smart contracts mainstream," he says. "It seems doubtful that Ethereum will be able to maintain its first-mover advantage here. In fact, it's debatable that these types of applications even need to interact with the base layer of a blockchain.
Solana (SOL) price prediction 2022
Secured an article in Finder featuring commentary from @jz on Solana's outlook for 2022
The panel is relatively split on what people should do with SOL, with 40% saying now is the time to buy, 31% saying to hold and 29% advocating selling.
Jonathan Zeppettini, the international ops lead at Decred, is in the sell camp and says that Solana is play-acting as a decentralised asset when "it's effectively a centralised database with poor performance".
For Ramani Ramachandran, the CEO and cofounder of Router Protocol, now is the time to buy as "SOL is fixing a lot of its technical issues" and it has a thriving NFT ecosystem.
Litecoin (LTC) price prediction 2022
Secured an article in Finder featuring commentary from @jz on Litecoin's outlook for 2022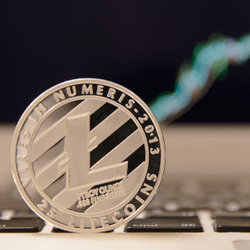 Co-founder of Trade The Chain, Ryan Gorman's long term outlook is also bullish on the coin based on the infrastructure already in place.
"People new to the space will continue to trade Litecoin because it is always one of the first crypto assets added to new on-ramps like PayPal, Venmo, etc. That built-in support should help it continue to gain value despite being mostly irrelevant," says Gorman.
Decred's international ops lead Jonathan Zeppettini sees the value of the coin dissipating over the coming decade likening it to Dogecoin fad: "Litecoin is a meme coin similar to Dogecoin, the market will get smarter over time." He predicts Litecoin will be worth $130 at the end of 2022, $50 at the end of 2025 and just $5 at the end of 2030.
Dogecoin (DOGE) price prediction 2022
Secured an article in Finder featuring commentary from @jz on Dogecoin's outlook for 2022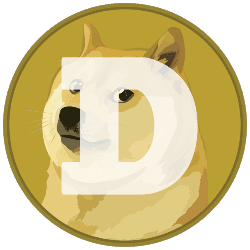 Doge is a joke. It wasn't meant to be taken seriously from the onset, and the raising of its profile does the industry a disservice. While it raises the awareness of cryptocurrency, the fact that it has little underlining direction ― no fixed token rate, no governance plans until recently ― and its pump by a few is unfortunate. This doesn't mean the value won't increase because of market forces.
On the other side of the coin is what Decred's international operations lead Jonathan Zeppettini says: "Doge is a fun distraction that does not have the requisite development momentum behind it to achieve anything of significance.
And for CoinFlip's founder and chief advisor Daniel Polotsky, the Doge phenomenon is nothing new:
Seemingly irrational human behaviour has been around for centuries; this is nothing new. We have spent $60M on a painting of a black square, and general sentiment has always been a powerful factor in determining investment prices.
The continued exposure to mainstream media is a good signal for Decred's future. The use of community members in high-profile media is also a great signal, as it shows their individual opinions are taken seriously and valuable when analysing the root of technical or fundamental issues.