Twitter Spaces
Living on Crypto- Rediscovering the Original Purpose of Crypto as Cash
Twitter Space hosted by Tivra @WasPraxis to discuss living off crypto with Joel Valenzuela @TheDesertLynx. Joel has been living off crypto for the past few years and in this show he discusses how he makes this work.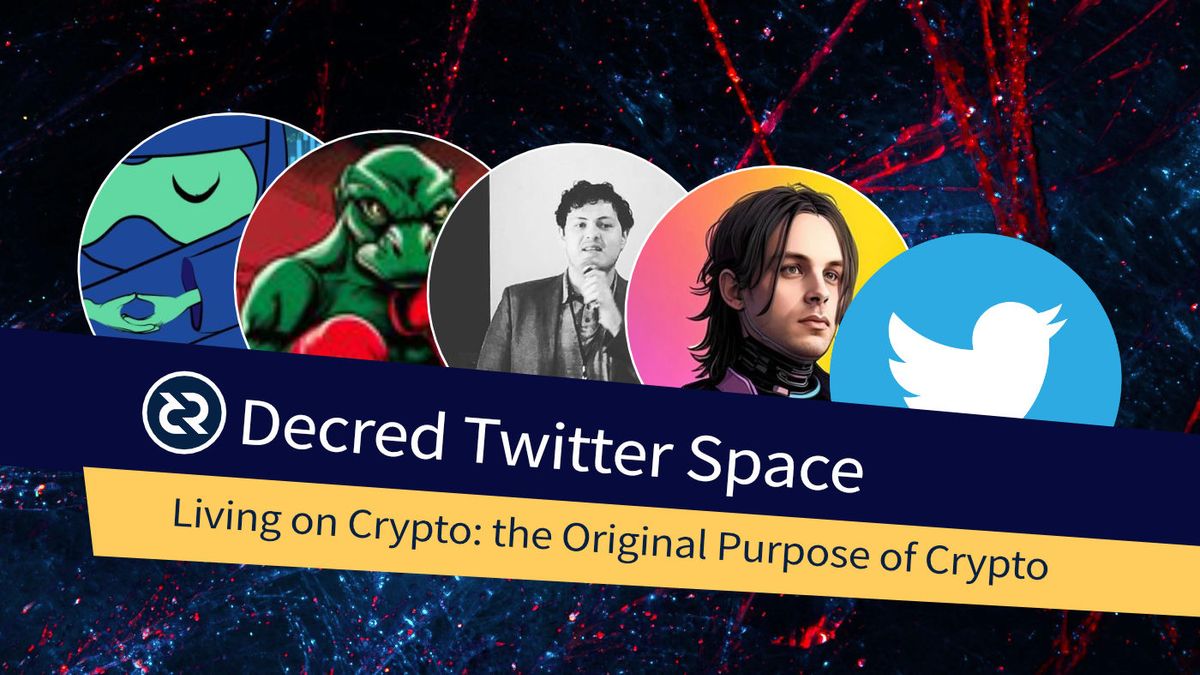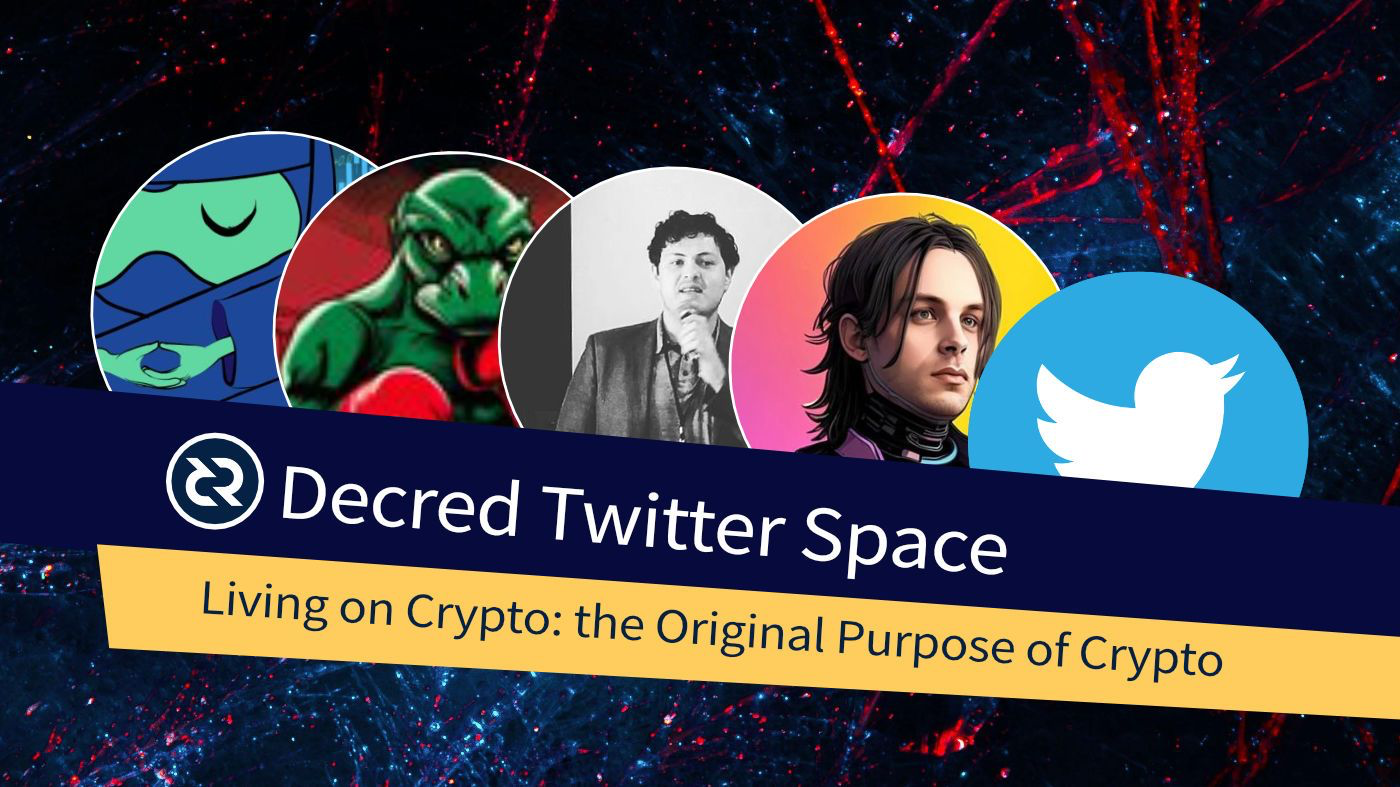 Listen on Twitter - https://twitter.com/i/spaces/1djGXlALNNdGZ
Twitter Space topics include:
How Joel got started with crypto
Gift cards and Crypto ATMs
Bitcoin and why Joel moved to Dash and other project
Crypto Debit and Credit cards
Different kinds of crypto wallets
Benefits and drawbacks of stablecoins
Benefits and drawbacks of lightning network as a payment system
Bitrefill and Bitpanda for buying a coffee and paying small bills
CBDC and the future of money
For those not in the loop, Decred is building a Decentralised Autonomous Organisation (DAO) around the premise of sound money. Decred has a fix maximum supply of 21 million, is governed by its coin holders and is self funded from its decentralised treasury.
Through its decentralised, open sources and fee-less exchange (DCRDEX), Decred aims to be not only a project for peer to peer transactions but a platform for peer to peer exchange. An interoperability factor unparalleled by any other project.
Find out more about Decred: https://decred.org