There isn't a day that goes by that Decred isn't building and improving. There isn't a day that goes by where its developers aren't producing some of the most innovative code in the cryptocurrency space. But how does the project continue this progress? How does it continue to build up momentum, even during the toughest of times? One method, is to actively engage and encourage new developers to participate, grow their skills and believe in their abilities.
Since joining the Decred community, I've heard this story time and again, and I've heard how inclusive the development teams are when bringing on new talent. But it's not until you hear it from someone who has been through the process that you appreciate the culture being fostering.
In this interview, we're talking to Philemon a Decred developer who has been working on several projects including DCRDEX, DCRDATA and VSPD. And who has seen first hand how embracing this environment is for new developers wanting to take their abilities to the next level.
To find out more about Philemon, you can follow him on GitHub and Twitter at:
Phoenix: Thank you so much for taking the time to participate in this Q&A and I know this will be an eye-opener for the community. But to get us started, can you tell us a little about your background and how you got involved in Decred?
Philemon: My journey as a Software developer started in 2019, a year after I finished high school. I was fascinated by how technology has improved the world and was determined to start my career as a software developer. My decision would pave the way to contribute to building projects that will improve the world a little more.
In June 2019, a friend gave me some videos on web development. These tutorials were my starting point and taught me how to build web applications with Javascript, HTML and CSS.
Fast-forward a year later, I still didn't understand what it takes to be a world-class software developer until I met @itswisdomagain. He became my mentor and introduced me to learning Go.
Having a mentor was a milestone in my growth as a software developer. I've learnt what it takes to be a world-class developer, and I'm working towards it.
In 2021, I got involved with cryptocurrencies, trading bitcoin on Binance and investing in cryptocurrencies. Then @itswisdomagain introduced me to Decred. It was an opportunity to apply a few things I have learnt from my mentor and learn more from excellent software engineers like @chappjc, @buck54321 @jholdstock, and others who have reviewed my PRs.
I submit my first PR in December 2021. Since then, I've contributed to several Decred projects.
Phoenix: This is wonderful, and it's great to see how you attribute the help of others to some of your earlier achievements. What interests you about Decred, and how do you feel it differs from other projects you are interested in?
Philemon: I have experience with a few blockchain projects, and Decred is at the top of its league. I love the Decred project because the developers, engineers, and community members are doers and their teams are inclusive. Furthermore, Decred promotes decentralized governance and privacy, two things that are hard to come by in recent and existing blockchain projects. There are hundreds of blockchain projects that have fed off stakeholders, which have weakened trust in a decentralized ecosystem.
Phoenix: I couldn't agree more. Words like privacy, governance, and decentralisation are thrown around to give projects the appearance of being the next big thing. But all too often fail to meet expectations or eventually prove to be non-existent. Decred is amazingly solid in all of these areas.
What are you currently working on for Decred, and how is it progressing?
Philemon: I'm actively contributing to the dcrdex project. We are working towards releasing version 0.5. It will come with many features and improvements. I have recently helped provide support for coin display in fiat currency and am almost done with providing fee estimation for send transactions.
Phoenix: On a recent interview with Buck, we discussed the next few DCRDEX versions / releases, and it's fair to say there's a lot to look forward to and a lot of work going on behind the scene.
How does your work help grow the Decred project?
Philemon: I consider myself a newbie to the Decred project. However, through the collective efforts of developers on the various teams, I have contributed my fair share to several Decred projects.
"You are what you do. A man is defined by his actions, not his memory." –Kuato, 'Total Recall'
When I read this quote in JAKE YOCOM-PIATT recruitment post, I resolved to work hard to make meaningful contributions to Decred projects while aiming for "crystallized intelligence".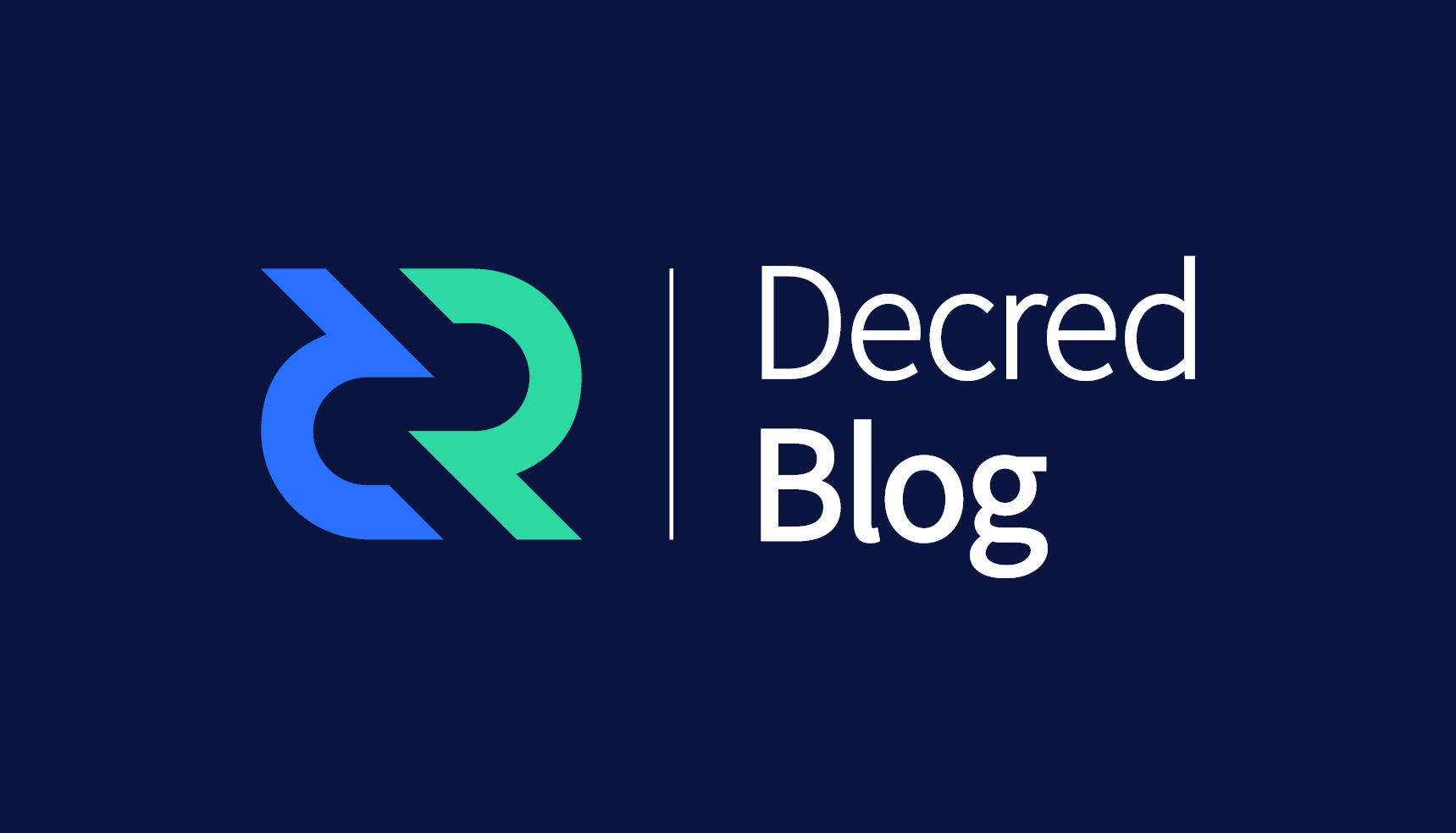 I have worked on several big and small tasks across dcrdata, vspd, dcrdex, which include fixing bugs and adding new features. One of these features on dcrdex is providing support for coin display in fiat currency. dcrdex users have shown interest in seeing their coin value in USD, and now they have it.
Also, I worked on providing support for 'send' transactions (this is different from 'withdraw' where a certain amount is sent from the user's wallet). This improvement makes it possible for dcrdex users to choose where they want the transaction network fee to be taken from and ensures a better user experience when sending coins to external wallets.
On dcrdata, I've worked on several tasks, one of which is adding a new feature that enables verifying signed messages on explorer.dcrdata.org just like we have in Decrediton.
The dcrdex devs are nice and very welcoming. They have provided a healthy environment to grow as a world-class software developer. I couldn't ask for a better team.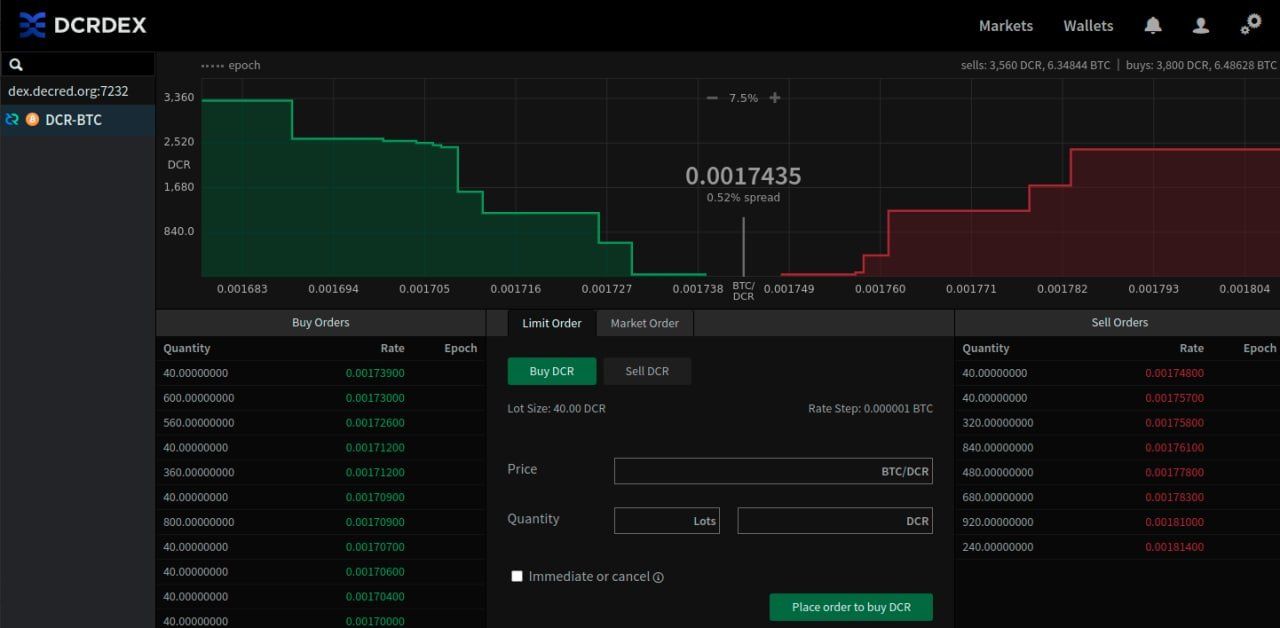 Phoenix: What would you like to see Decred work on next, and how might you be able to help with this?
Philemon: I would like to see Decred expand its horizon in terms of marketing. More light needs to shine on the project. This means more effort is required to spread the word about Decred's uniqueness online and offline.
Decred has already been doing well in this regard. Building a free decentralized exchange platform where users need not worry about the privacy and security of their coins. Engaging on various social platforms, and spreading the word through decredmagazine.com and monthly journals, including the numerous stakeholders actively supporting the Decred ecosystem, is amazing.
I recently got active on Twitter. Although I spend little time there, I try to spread the word as much as I can and engage in discussions.
Phoenix: Marketing is always a hot topic in the Decred world, and although I agree, awareness needs to grow, I'm also grateful that the project isn't too frivolous in this area. Finally, is there anything else you would like to add that could give the community a better understanding of your work or your ethos?
Philemon: Yeah, I'm consistently building myself to become a world-class software developer and contribute more to the Decred project. My growth and contribution are evident in my recognition as a Decred contractor.