The NCRI study also analyzed the impact of Elon Musk's posts on two recent memecoins, suggesting that the prices of PEPE and PSYOP had huge variations due to Elon's mentions.
A study released by the Network Contagion Research Institute (NCRI) shows that the actions of Elon Musk and inauthentic accounts on Twitter, also known as bots, may be playing a substantial part in the artificial rise of some cryptocurrency prices, with a greater influence than previously thought by experts.
Based on a sample of various cryptocurrencies listed on the now-bankrupt FTX exchange, researchers from the institute analyzed over 3 million Twitter posts between January 1, 2019, and January 27, 2023, involving 18 different assets.
Bots activity
The study found that the activity of bots on Twitter played a key role in driving up the value of observed cryptos, including coins like  Immutable (IMX), Render (RNDR), Pepe (PEPE), and Psyop (PSYOP). Half of the coins analyzed showed signs of having their price influenced due to bot activity.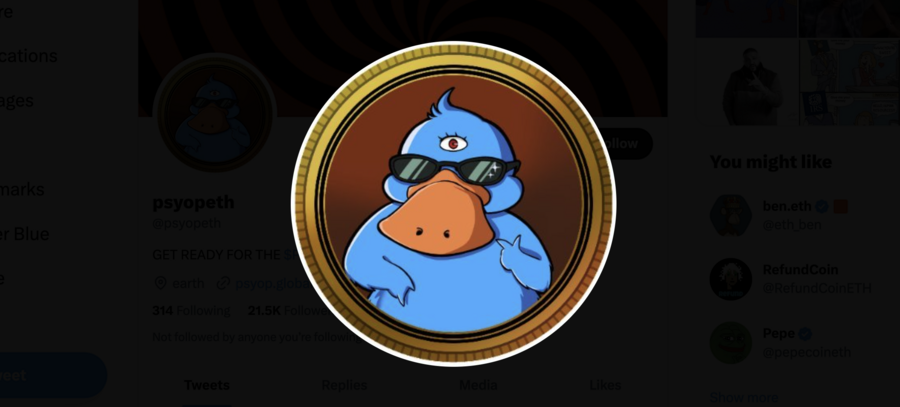 The study additionally revealed that these posts, originating from unauthentic accounts, experienced an increase in engagement after posts were made by FTX-related accounts about the mentioned coins on Twitter. As per the study, this pattern prompts inquiries about the potential engagement of FTX or Alameda Research to orchestrate bot-related activities. The studies conclusion reads:
"The FTX scandal, analysis of FTX listed coins, alongside the analysis of $PEPE and $PSYOP provides significant insights into the complex dynamics of the cryptocurrency market, the crucial role of social media, and the impact of inauthentic social media activity and potential manipulation by bot like accounts. NCRI's investigation revealed that Twitter activity, especially from bot-like accounts, effectively forecasted price changes in FTX's holdings, and the coins' exposure on Twitter increased in tandem with inauthentic bot-like activity
over time."
This statement gives a new chapter to the FTX scandal. The direct involvement of the exchange in creating and managing bot accounts shows that FTX was never concerned with building a healthy and sustainable crypto environment. This strategy consists of pure speculation, which tries to hype new coins with false opinions, and somehow has achieved its goal due to the massive quantity of fake accounts.
Musk's influence on crypto
It is well known that the opinions of Elon Musk, CEO of Tesla, Twitter (X), and SpaceX, are quite relevant to investors and the financial market. The first remarking episode was the one concerning Dogecoin. When in 2021 the coin went up over 800% in 24 hours as a result of a pump encouraged by Elon Musk. In the latest episode involving Musk and Dogecoin, the billionaire changed the Twitter logo to the Doge meme, a clear reference to the cryptocurrency, making it go up 30%.
The NCRI study also analyzed the impact of Elon Musk's posts on two recent memecoins, suggesting that the prices of PEPE and PSYOP had huge variations due to Elon's mentions.
"The tokens capitalized on their meme value, further bolstered by tweets from influencers, including Elon Musk - as evidenced, for example, by Musk's retweet of a post featuring a kitten and the caption, "I wake up there is another PSYOP" on June 24, 2023. With regard to the PEPE token, Musk's tweet on May 13, 2023, which featured Pepe the Frog memes appeared to cause the price of $PEPE to increase by over 50% within 24 hours. This activity was fueled by a combination of both authentic and inauthentic bot-driven"
Moving Forward
The big question is: What are the benefits of those influences to the mentioned projects?
The use of bot posts is always questionable, they are not just a type of publicity, but they are just visual pollution to many Social Media users, being heavily ignored by most. Many projects have their posts harmed by the bot's replies, distracting viewers from the main subject. Bots are a sign of desperate advertising, which can pump a project for a short period, but soon will be perceived by the market/users as a clumsy attempt on attention and distraction.
On the other hand, the mention of the project by influential people, such as Elon Musk, is considered a good thing for crypto projects. The context is always important, but a mention from a notorious investor/entrepreneur could give the visibility that a promising project needs.
Marketing and social media engagement are essential for any initiative, it shows how a community interacts with itself and others. Crypto projects thrive on strong and engaged communities. Social media enables projects to interact directly with their community members, fostering a sense of belonging and loyalty. A vibrant community can drive word-of-mouth marketing and build a strong project.
Projects like Decred have an ethos of being community-driven, creating opportunities for members to contribute to the project and get rewards for that work. Decred community also developed innovative applications like Bison Relay, a new take on social media, created to be a platform for everyone pro-free-speech, privacy, and data security. Bison Relay is a space where people can debate over any subject, be it related to crypto or not. A great example of how communities can create their own spaces, and expand them to the rest of the web.
Question, what are the best social media strategies for a crypto project? Leave a comment below!