Crypto News
A learning from 2022
Minimize your exposure to trusted intermediaries, Says Decred's Jonathan Zeppettini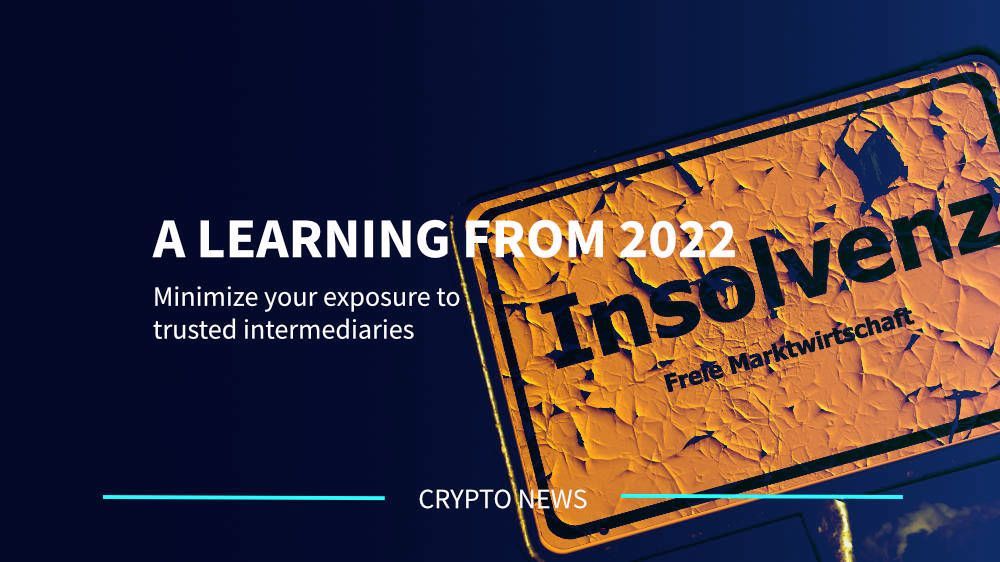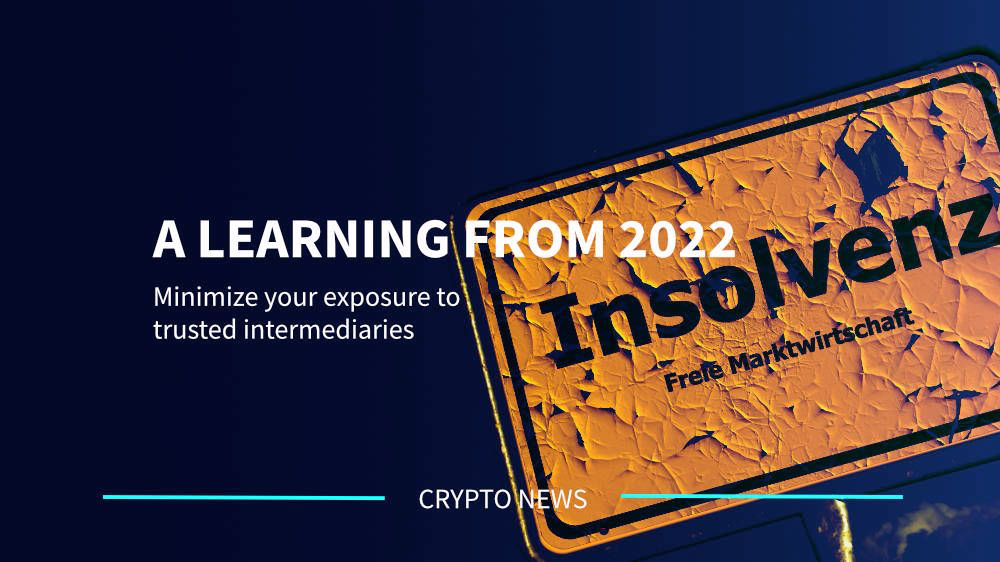 Key highlights
FTX filed for Chapter 11 bankruptcy in November after mismanaging billions of user funds.
Centralized crypto exchanges still account for most of the trading volume in the crypto space.
Zeppettini believes that the best way for users to safeguard funds is to minimize exposure to trusted intermediaries
FTX's collapse is the biggest news this year
FTX, one of the largest cryptocurrency exchanges in the world, filed for Chapter 11 bankruptcy in November. The crypto exchange was alleged to have mismanaged over $10 billion of customer funds.
More than a month after the exchange went bankrupt, FTX's headlines continue to dominate the news. However, while most people focus on FTX and the mess it has left in its wake, Jonathan Zeppettini, Strategy Lead at Decred, is focusing on the best way to ensure such a scenario doesn't happen in the future. While commenting on the FTX collapse, Zeppettini said;
"The FTX saga has highlighted once again how unwise it is to leave funds on exchanges and trust that they will be there when you try to eventually withdraw. It should really be a wake-up call for a lot of people and lead to a shift in attitudes toward risk management. Centralized exchanges are definitely not going anywhere in the short to medium term and they will likely continue to dominate retail trading volume but this is the moment for decentralized exchanges to shine, and we've seen lots of improvements in the user experience that makes them an easy upgrade."
According to Zeppettini, hacks and exploits are always going to be a part of the broader crypto ecosystem. Hence, having competent teams and third-party audits of the code is paramount. This is something that DCRDEX, Decred's decentralized exchange has already put in place. He added that;
"One of the most important elements to managing exposure is making sure your funds are at risk for as little time as possible and with something like Uniswap if you're trading Ethereum tokens you can do that. If you're trading layer one assets such as Bitcoin, Litecoin, or Dogecoin on something like DCRDEX you're effectively using atomic swaps, and all the transactions are taking place transparently on-chain, there's no room for sleight of hand and you never lose custody of your assets throughout the entire exchange process."
Regulators won't save the crypto space
Following the FTX collapse, regulators and legislative in the United States have been talking about the need to regulate the crypto space. Senator Boozman wants the US SEC and CFTC to sign off on crypto legislation, giving Congress the chance to pass crypto legislation before the end of the year.
However, Zeppettini believes that regulation is not going to save the space. He commented that;
"Regulators aren't going to save us, if their grasp is too tight they will drive innovation to other jurisdictions or simply underground. We've seen this in places like South Korea where outright bans on coins that provide their users with strong privacy guarantees have led to them being completely prohibited from trading on locally regulated exchanges. This has left people with two choices; go offshore and trade on sketchy exchanges, or go underground and trade peer-to-peer. The best thing you can do, whether there are regulations that are allegedly in place to protect you or not is to minimize your exposure to trusted intermediaries, and if you must make use of them be sure to take custody of your coins as quickly as possible by using something like a hardware wallet where only you control the private keys."

Self-custody and the use of decentralized exchanges have become very important for cryptocurrency investors. With DCRDEX, investors and traders have a decentralized exchange that offers them security, liquidity, and a wide range of tools.