Crypto News
DeFi Needs To Be Decentralized Beyond Name
Protocols can only hope to be distributed if you have engineered it properly, aligned incentives in a compelling manner, and your community is engaged.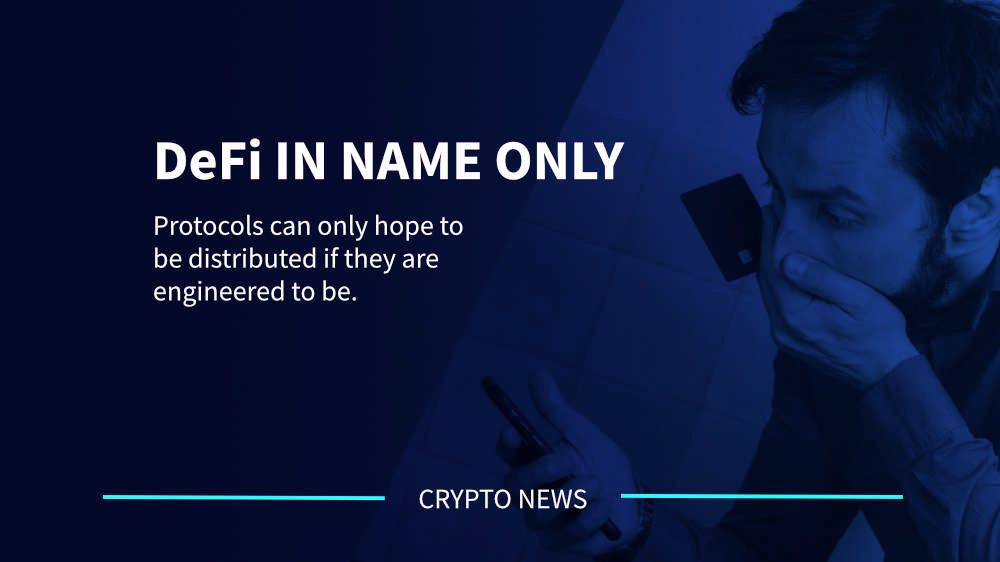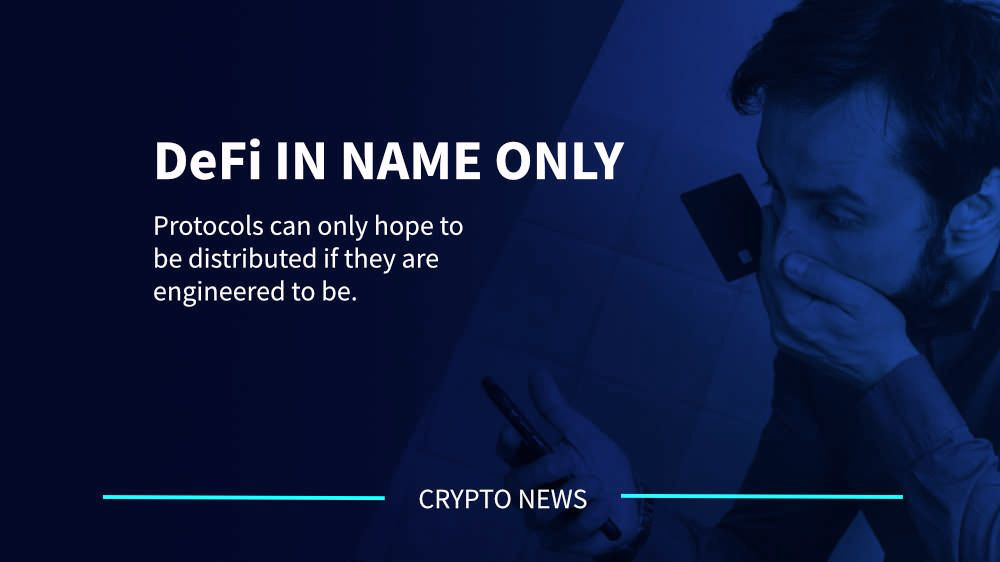 Key highlights
Crypto trading platform Paxful removed Ether from its platform, citing scams by Ethereum-linked tokens.
Decred's Zeppettini laments that DeFi protocols are mostly decentralized by name only.
He advocated for more DeFi protocols to become decentralized and push the industry higher.
DeFi protocols need to be more decentralized
Early in December 2022, Paxful announced that it had removed Ether, the native token of the Ethereum blockchain, from its trading platform. CEO Ray Youssef slammed the use of ether, citing scams by Ethereum-linked tokens.
tweet: https://twitter.com/raypaxful/status/1605529289054527488
Youssef stated that Paxful made this decision because they value integrity over revenue. The move indicates shows that while most DeFi protocols identify as decentralized entities, many of them are not.
While commenting on this latest development, Decred's Strategy Lead, Jonathan Zeppettini, said;
"More often than not DeFi is decentralized in name only, your protocol can only hope to be distributed if you have engineered it properly, aligned incentives in a compelling manner, and your community is engaged, with low time preference. Furthermore, the initial distribution of your voting rights can cement centralization from square one. You also can't write code that prevents apathy or laziness. If your protocol respects and protects user privacy there should be no way to know who in particular is voting or how much sway they have, so the fact that you can even quantify which players possess the greatest amount of control sheds light on an even greater problem than the perceived threat of centralization."
Zeppettini suggested that more investors need to be involved in DeFi projects. He lamented that most people who buy governance tokens and then leave them on centralized exchanges don't care about whatever the tokens are governing, they care about asset appreciation primarily and perhaps about capturing any passive yield the tokens might provide with as little friction as possible.
The Decred executive added that;
"That type of mindset usually isn't conducive to undertaking tedious tasks like running your own infrastructure to be able to vote, staying current with various governance proposals, and voting on them."
Centralization could diminish trust in DeFi
DeFi protocols suffered huge losses in 2022. According to a report by PeckShieldAlert, DeFi protocols lost more than $3 billion to hackers since the start of the year.
tweet: https://twitter.com/PeckShieldAlert/status/1587112410082512897/
Zeppettini believes that centralization could diminish the trust in DeFi protocols. He pointed out that;
"In the end, the market will sort it out, if decision-making power centralizes and the largest players are in a position to use that advantage to enrich themselves, it should either diminish trust in the custodians and cause votes to decentralize, or kill the underlying protocols leading to them being replaced with new products and communities who ideally learn from those mistakes, building more robust technological and social solutions for protocol governance."
Despite the bear market, DeFi protocols continue to gain usage. DeFi transactions have already spiked so far this year, with volumes up 68% (to $97 billion) from October to November 2022. Market experts believe that the DeFi ecosystem could record further growth over the next 12 months.