Tutorials
Decred's Proposal Platform Politeia: The decision-making force behind the ~$125M Decred DAO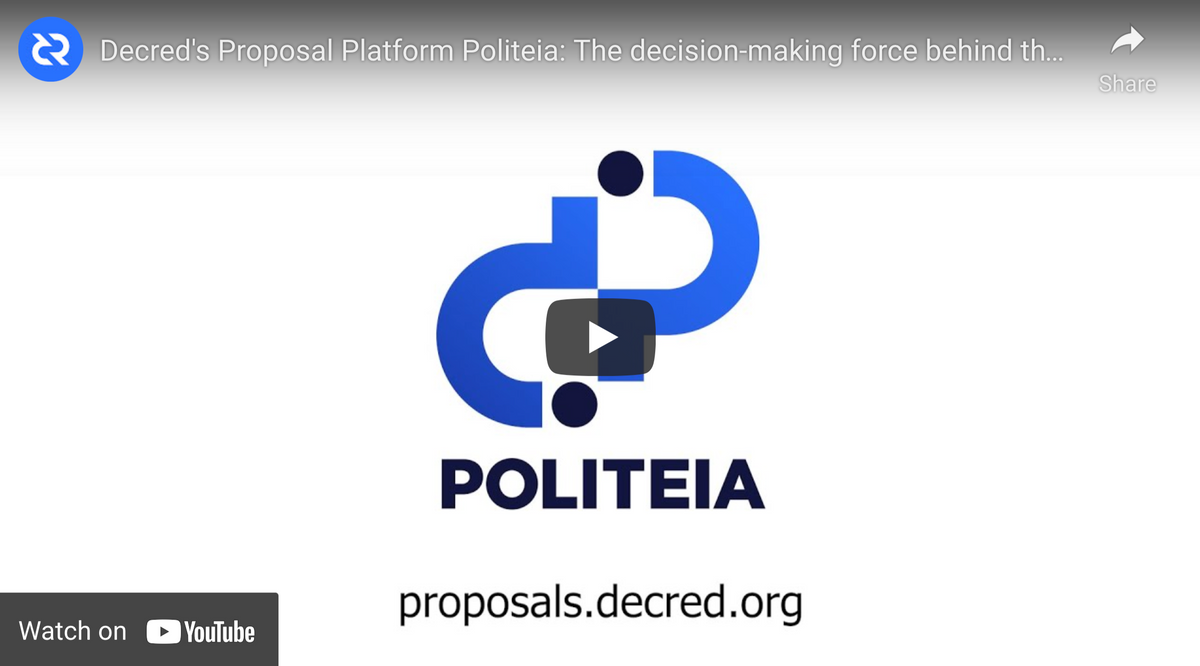 Politeia's aim is to serve as the decision-making force behind the Decred DAO which is now worth ~$125 Million USD. Politeia facilitates the submission, tracking, and discussion of Decred Governance proposals.
Visit Politeia: https://proposals.decred.org/
Read more: https://docs.decred.org/governance/po...
Decred is an autonomous digital currency. With a hybrid consensus system, it is built to be a decentralized, sustainable, and self-ruling currency where stakeholders make the rules.
Find out more about Decred: https://decred.org