Decred project released its decentralized exchange (DEX) DCRDEX v0.5 on September 28, 2022. This release brings more token support and make atomic swaps easier for users.
With this release, DCRDEX v0.5 will support the popular Electrum Light wallet, which supports Bitcoin (BTC) and Litecoin (LTC). Per the press release, while LTC-BTC trades are now more accessible for users, the project is trying to bring Ethereum (ETH) support very soon.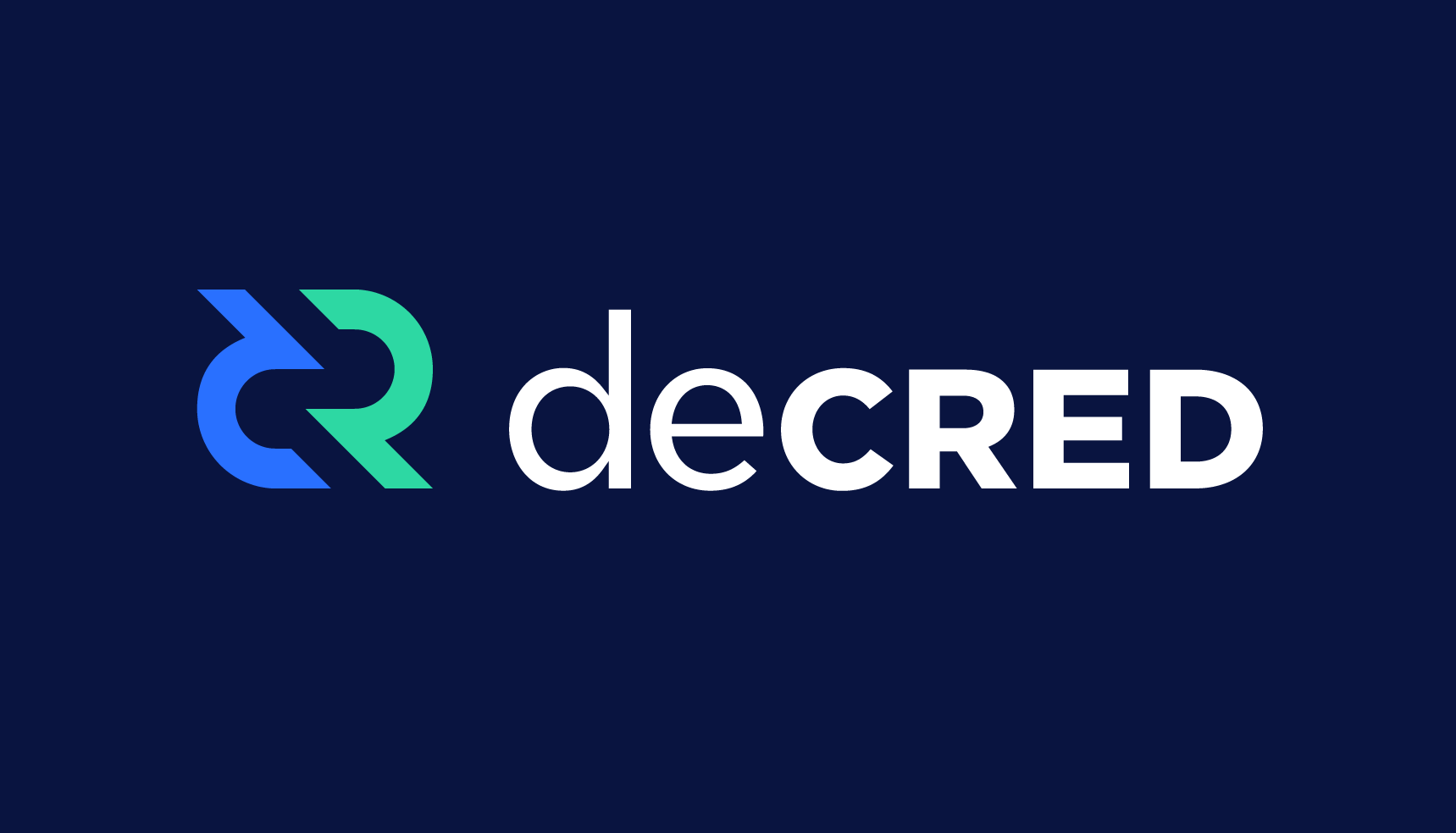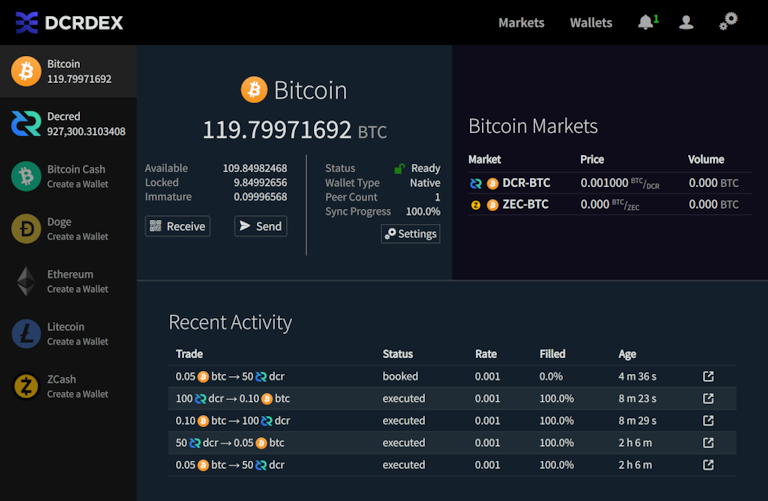 "These high-volume trading pairs will bring awareness to the need for peer-to-peer [P2P] atomic swap DEX software that can bridge layer 1 chains directly - without auxiliary tokens or chains, without giving up self-custody, and without trading fees," the Lead Software Developer at Decred Jonathan Chappelow said.
DCRDEX v0.5 will add support for ZCash (ZEC), "using zchashd," for users who are looking for more privacy with their ZEC full node wallet. In addition, the release will support the Litecoin Core Software (v0.21) with private IP addresses such as MWEB.
DCRDEX v0.5 will make P2P cross-chain atomic swaps more accessible through its open-source and decentralized nature. Per the release statement, the exchange will allow every project to integrate its crypto assets into DEX while "DCRDEX remains the only decentralized exchange of its kind, with no intermediary tokens, trading fees, escrow vaults controlled by third parties or centralized wallet data services."
"We're holding true to the set of principles that matter the most to people who take cryptography and privacy seriously," Chappelow concluded. "All trades settle directly on each asset's decentralized network, without handing over custody of the funds to a third-party or collecting trading fees."
DCRDEX key features and highlights:
No fees for trading / exchanging between coins.
All trades are completed peer to peer
No KYC, all trades are permission-less
Software is open source
Any coins or token can be added, no permission needed
No High-Frequency Trading or order book manipulation
Non-Custodial Platform, DCRDEX doesn't hold your coins at any point in the exchange process
The exchange was built by Decred developers and funded by Decred's treasury
Easy to use interface and deployment from the Decrediton wallet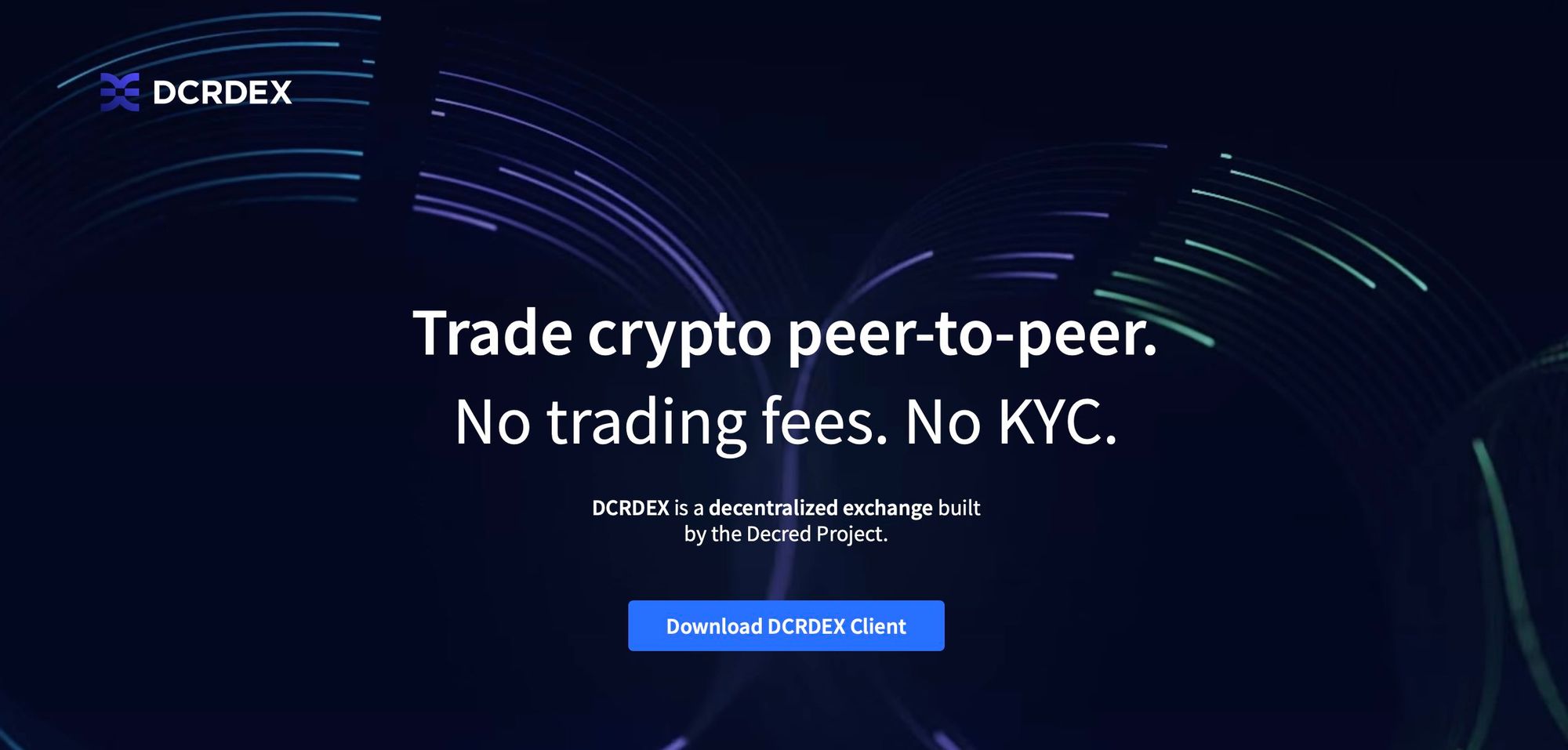 DCR could get to the moon in ten years
Decred (DCR), the hybrid crypto asset that uses both proof-of-work (PoW) and proof-of-stake (PoS) consensus mechanisms, is currently being traded at roughly $25, according to CoinMarketCap (CMC) data.
Per CMC, the maximum DCR supply will only be 21 million tokens, of which roughly over 14 million are in circulation. At the time of writing, DCR's market cap is around $360 million.
Although DCR is nearly 90% down from its all-time high (ATH) of $250, in April 2021, TechNewsLeader expects the token to rise to a maximum of around $1,500 in ten years' time.