Decred
Decred News Update - On-Chain Voting Underway
Join Dajana and Exitus as they walk you through some of this months top Decred news. It's an exciting time to be a Decred coin holder!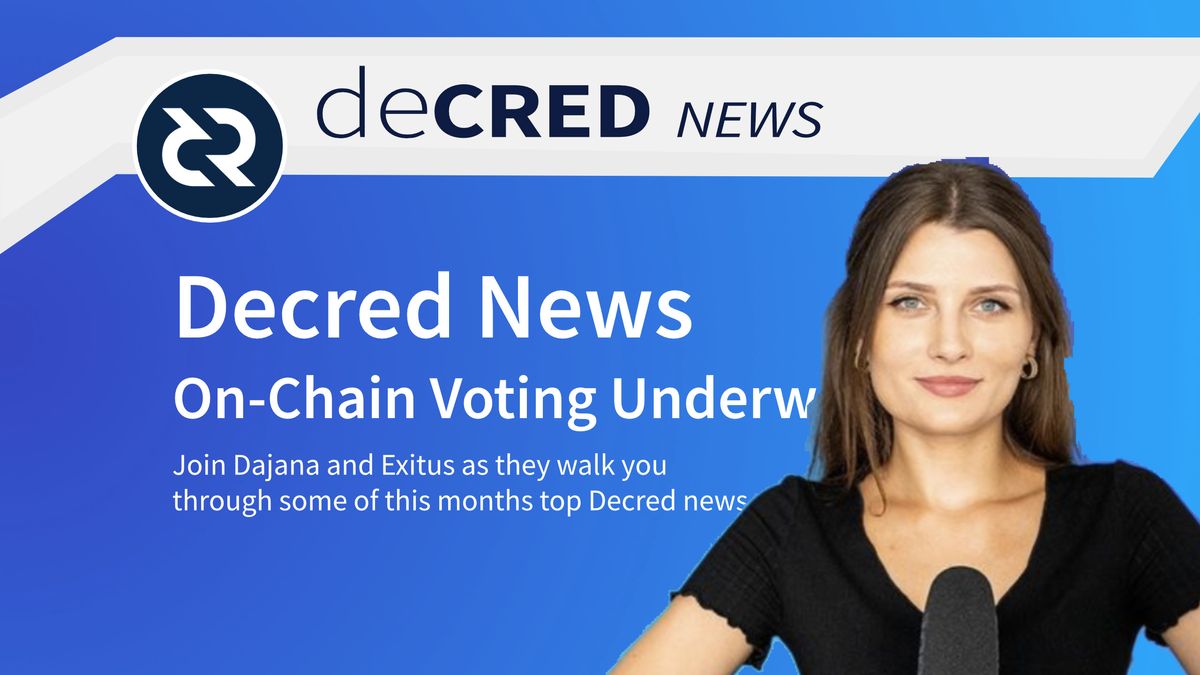 Decred has four consensus changes currently up for on-chain voting. Along with a whole host of other exciting upgrades including dcrd 1.7.1 and Lightning Network UI updates.
If you have any news updates that you would like included in the next Decred News Article and newsletter - DM @exitusdcr on twitter.com.
Let's tell the world what it is to be a Decred coin holder!