State of the Market
Decred 1.8.0 - The Forkening feat. Dave Collins
What to expect from the upcoming consensus changes and what it means for the project going forward.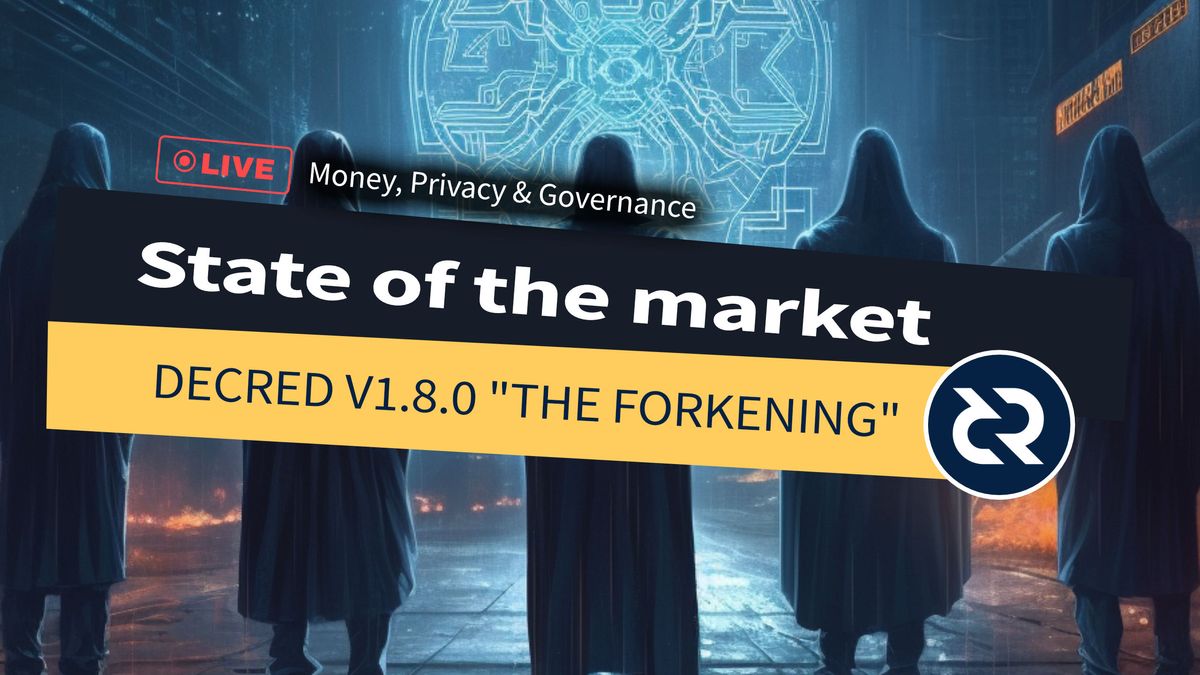 Listen to the podcast:
🎧
We went LIVE – Sunday, August 6th 2023 – 5pm UK TIME
Decred and the State of the market is brought to you by Exitus and PhoenixGreen with special guest Dave Collins.
In this episode, we'll be talking about what to expect from the upcoming consensus change and what it means for the project going forward.
Live stream agenda:
Let's start with a recap of how Decred's consensus upgrade process works and the time period for activation when successful.
One thing that was especially impressive was the speed at which the initial upgrade progressed, especially as this change is hugely contentious. What mechanisms were used to encourage this seamless transition and get the miners to upgrade their software?
Now that ASIC miners can no longer mine on the Decred chain, what is the likely outcome for hash rate / hash volume and mining hardware availability for Blake3?
The new ASERT mining difficulty algorithm is fascinating (Absolutely Scheduled Exponentially weighted Rising Targets). Why has this been chosen, and what are the benefits?
Now the miner's Blake 256 ASIC hardware has been bricked from being used on the Decred chain and their reward has been reduced to 1% of each block. What is the likely impact on the project, short term and long term?
Do you think there's a chance the PoW reward will be increased in the future?