Dash
Cypherpunk talk with Ernesto from the Dash community!
Education, cooperation, and building real solutions are what will drive this ecosystem's continued growth, and we will achieve the coveted billion users! The only way to accomplish this is by collaborating.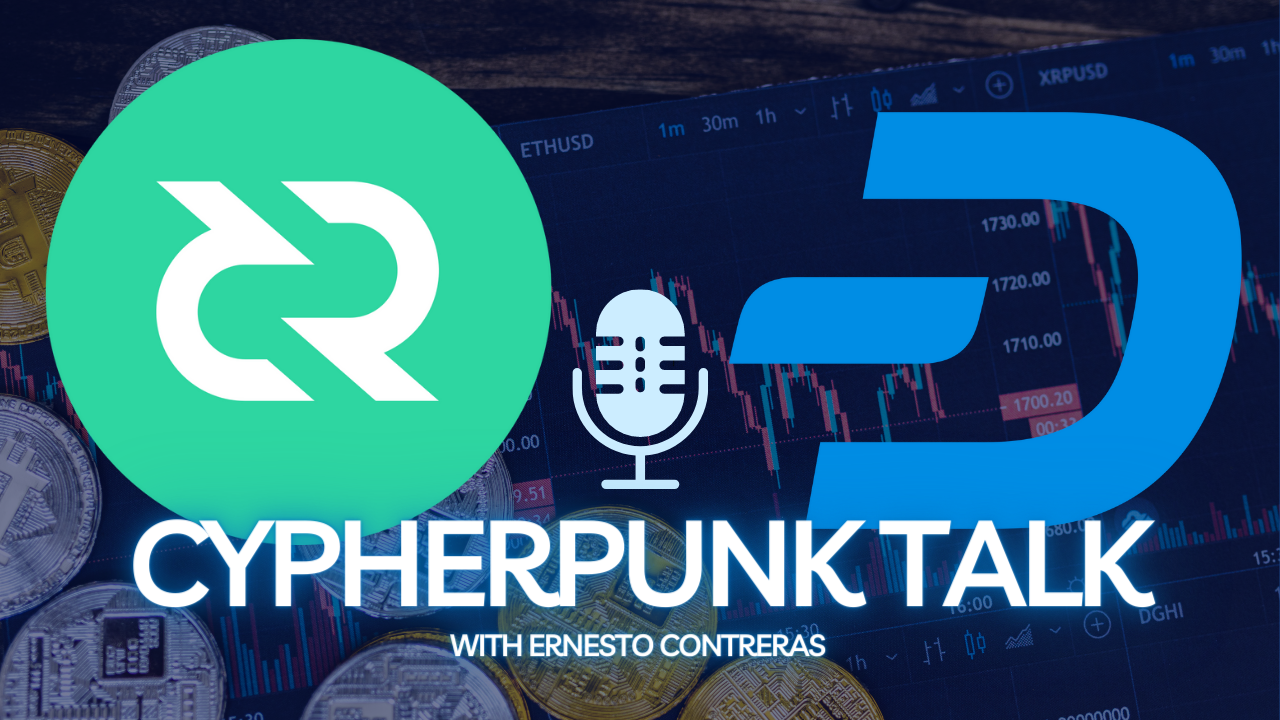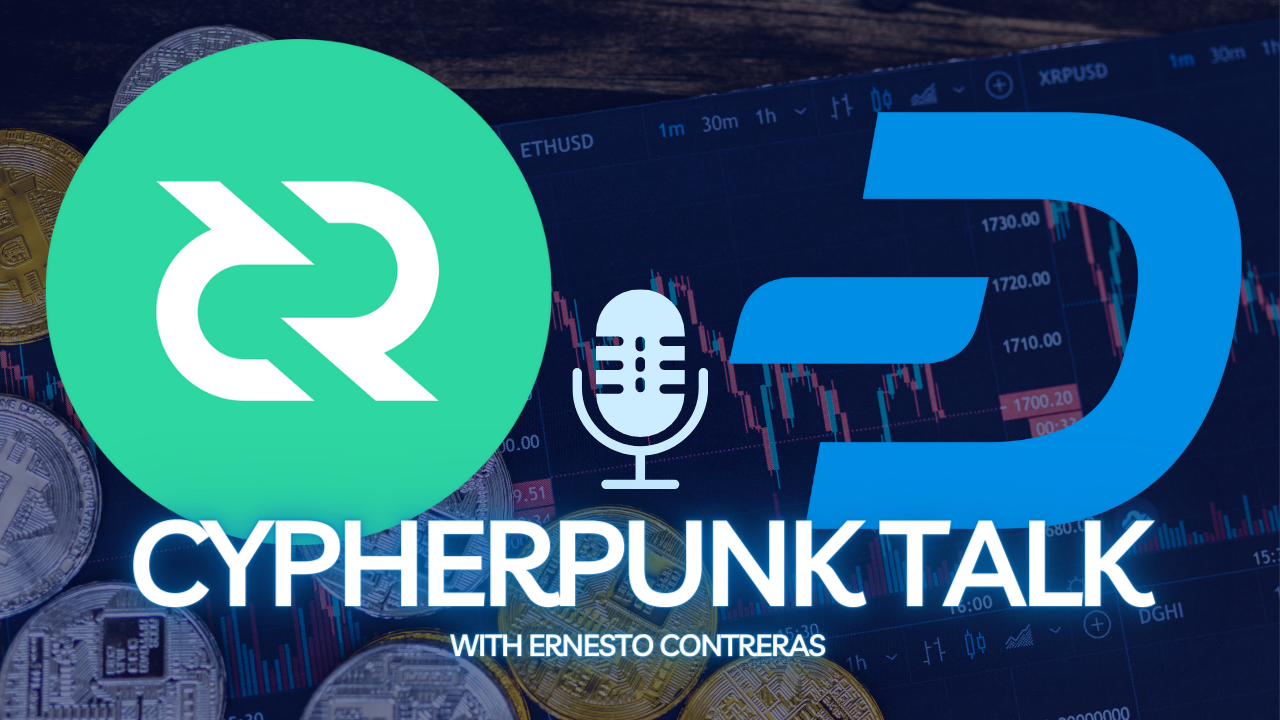 Once more we are here for a Cypherpunk talk! A series in which we interview members from different crypto-communities, talking about their vision of the market and how they contribute to their projects. Today we are with Ernesto Contreras, Head Growth of Dash. Hey Ernesto, how are you doing?
Ernesto: Hello, thank you very much for the interview! It's a pleasure to be with you, sharing what I've learned during my time in the world of crypto and Web3.
I'm glad to hear that! Can you tell us a bit about yourself? What you used to do before cryptocurrencies? And how you got into the market?
Ernesto: Of course! I'm a Venezuelan Industrial Engineer, and before working in crypto, I used to work in marketing for consumer products. I spent my first 6 years working in Venezuela for well-known household brands. In 2011, I earned a scholarship and moved to China to pursue an MBA in Shanghai at Hult International Business School. While there, a friend offered to me to buy miners and mine Bitcoin with him. Like most people I know in crypto, I ignored that opportunity and passed on Bitcoin. In 2013, I moved to Mexico after my MBA and worked at a telecommunications company for a few years before entering full time into Bitcoin during early 2017.
That`s a very cool life story, sometimes it's sad to see the opportunities that we lost in the early phases of the crypto market, but we surely learn from them! Do you have any hobbies or personal interests that describe your personality?
Ernesto: Certainly! I love cycling and reading. I'm convinced that reading is a way to have conversations with the greatest minds in the world, and I always try to have a book on hand to absorb ideas and new ways of thinking. I particularly enjoy reading business and personal growth books. Additionally, I discipline myself to make exercise a habit. On a more personal level, I love hosting barbecues and sharing them with my family and friends!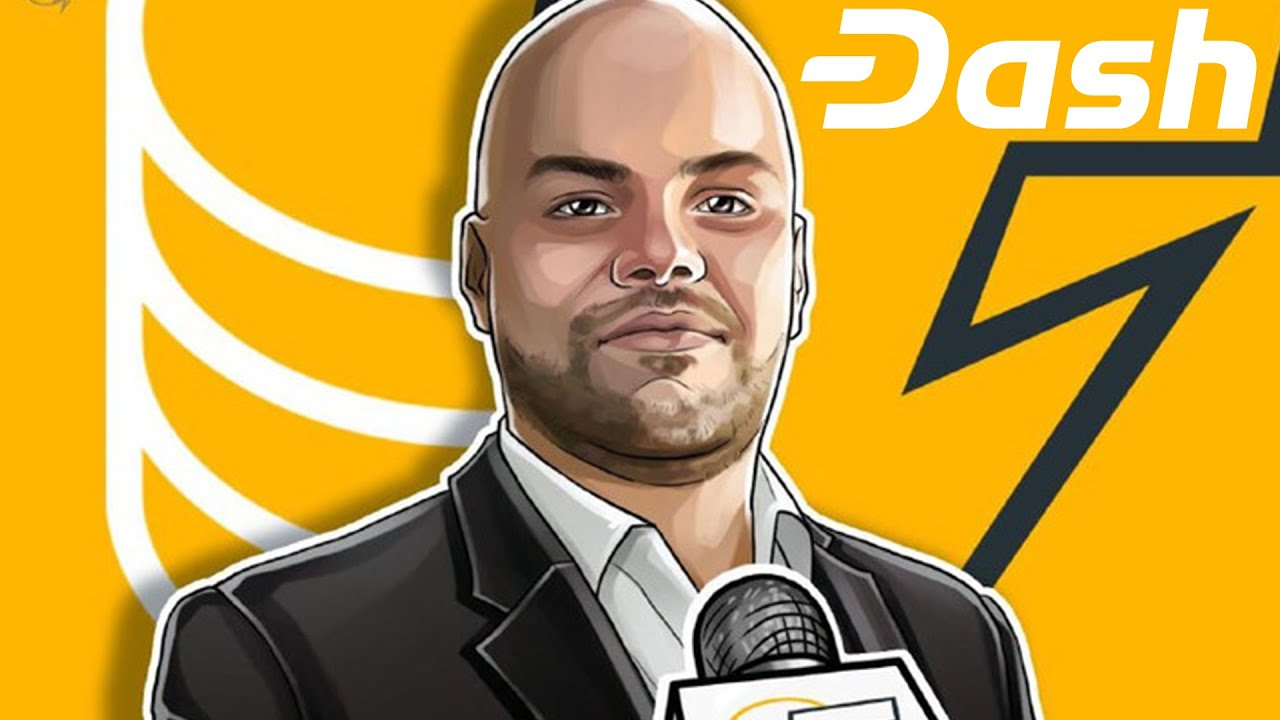 I also love reading, but usually i'm more interested in history books. How and when did you get involved in the DASH project?
Ernesto: In 2016, I had gained a better understanding of Bitcoin, and a headhunter contacted me about a position that eventually became the Marketing Manager for the largest exchange in Mexico and Latin America! I worked at Bitso from 2017 to 2018. In May 2018, I was offered the opportunity to become the Business Development Manager for Dash in Latin America, and I immediately accepted. Since then, I've been 100% dedicated to Dash, and I currently serve as the Global Director of Growth, responsible for marketing and business development for Dash Core Group.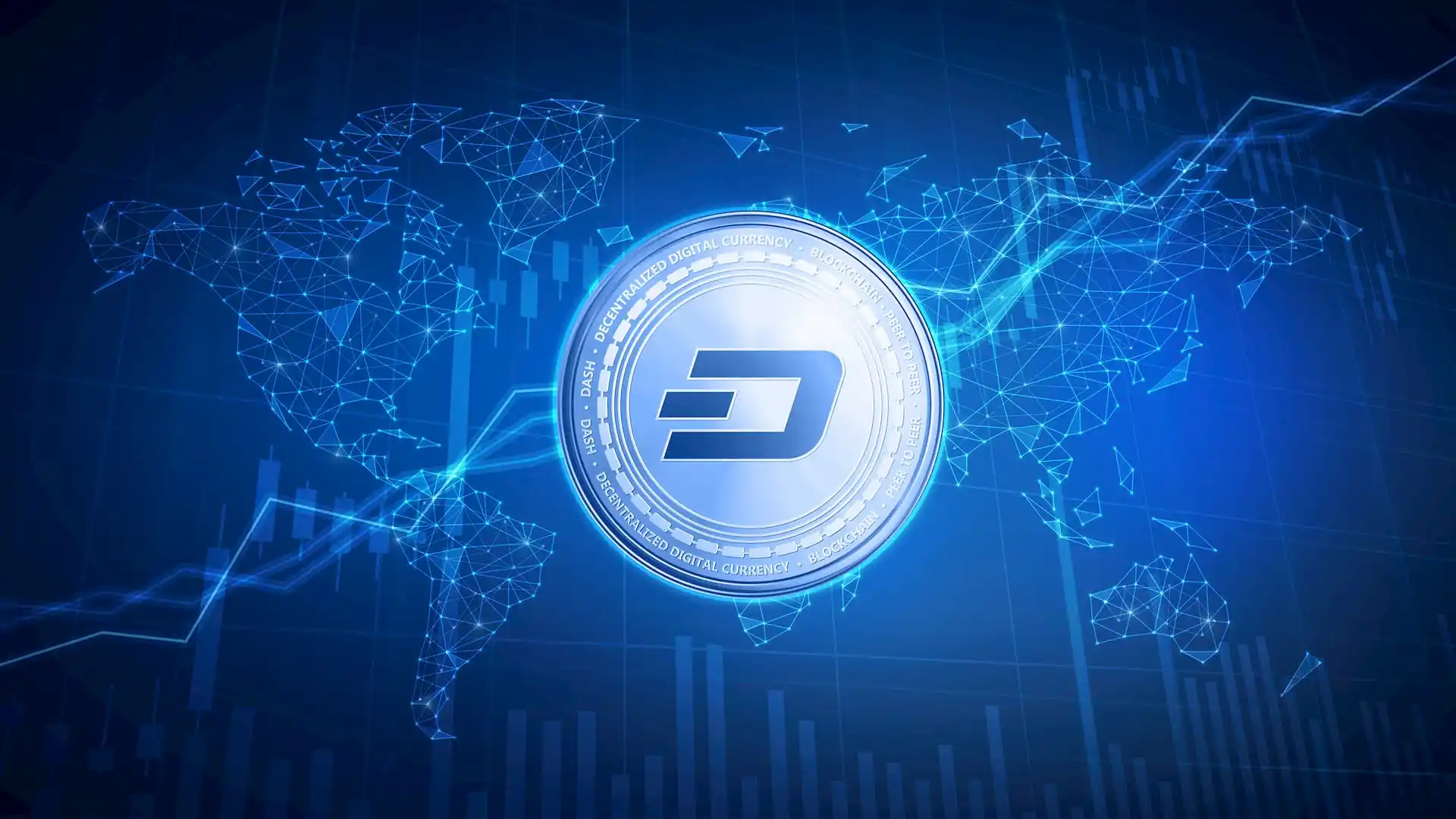 What do you like most about DASH? Did you expect it to become so significant?
Ernesto: Dash has many aspects that I really like, and it's hard to choose just one because all its elements have allowed it to be so versatile and solve problems in different parts of the world. For example, thanks to the speed of its transactions and low fees, it has enabled many people to connect financially with relatives in different regions through remittances or be used as a payment method.
Over the years, Dash has built communities in different parts of the world through projects funded by its DAO. Personally, I've had the opportunity to interact with many of them in diverse places like Thailand, the United States, Venezuela, Brazil and more! It's exciting and rewarding to see and be part of this development, which varies depending on the needs and characteristics of each region. This allows you to understand different perspectives, cultures, and how they all converge on the idea that education and financial freedom are fundamental for this new era.
Since I started with Dash, I've worked with the conviction that I was contributing to the growth of the entire crypto ecosystem, and today we can see the results of that effort in Dash's growth.
Is there anything new you're working on now that you'd like to share?
Ernesto: Currently, Dash is focused on entering the market with the initial version of Dash Evolution. Dash Evolution brings Web3 capabilities to Dash and will offer, among other features, the ability to store data on the web and perform decentralized searches. Imagine a functionality similar to that of Infura, but with multiple points of connection! This will improve decentralization and avoid censorship!
On a personal level, I also lead other projects. Among them, I'm excited to share that in October 2023, we're bringing back to Venezuela the only international Bitcoin and Web3 conference: the Caracas Blockchain Week! It would be a pleasure to have the Decred community join us as well!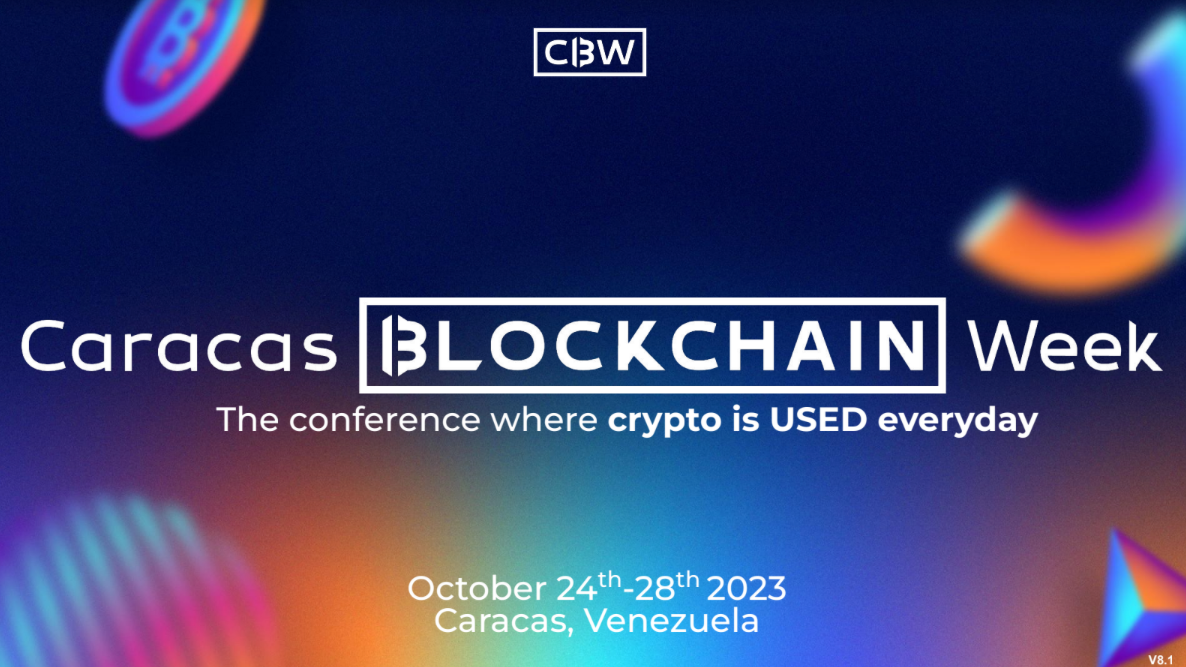 What are your favorite applications of Dash beyond cryptocurrencies?
Ernesto: Dash is much more than just Digital Cash. While its primary focus is that, it has other uses and possibilities for users. One of the most interesting is the possibility of participating in a shared Masternode. Dash's second layer consists of special nodes known as Masternodes, which support Dash's special services/features and receive rewards in Dash in return. One of the essential requirements to run a Masternode is to have collateral of 1,000 Dash and the necessary computational equipment. However, not all users have that amount of funds or knowledge to meet those requirements. This gave rise to the idea of shared Masternodes, allowing users to join funds and resources to maintain a Masternode. This functionality is available in Dash's official wallet for Android and iOS, where users can pool in a masternode starting from just 0.5 Dash!!
Its operation is similar to staking on any platform. Basically, users just need to acquire 0.5 Dash or more on their preferred exchange platform, then send the funds to their official Dash wallet for mobile devices, and navigate to the Staking option in the Explore tab. Following these steps, they will be participating in Dash staking, right now there is an approximate annual return of 6.9%. It's a straightforward way to maximize the potential of your Dash without much knowledge or complication.
Additionally, with the introduction of Dash Platform, you'll be able to create and implement decentralized applications, cloud storage, usernames, and much more.
Are you familiar with any Decred applications like DCRDEX, Timestamply, or Bison Relay? Do you think such applications are important for a project?
Ernesto: Yes, I'm familiar with them, and while I haven't used them extensively, I see that they provide users with tools to have control over their funds, transaction privacy, and information. This ultimately grants freedom in the crypto world and the possibility of being the true owner of your money, information, and communications. This aligns with the goals of the entire crypto ecosystem, and I wish these use cases can grow a lot.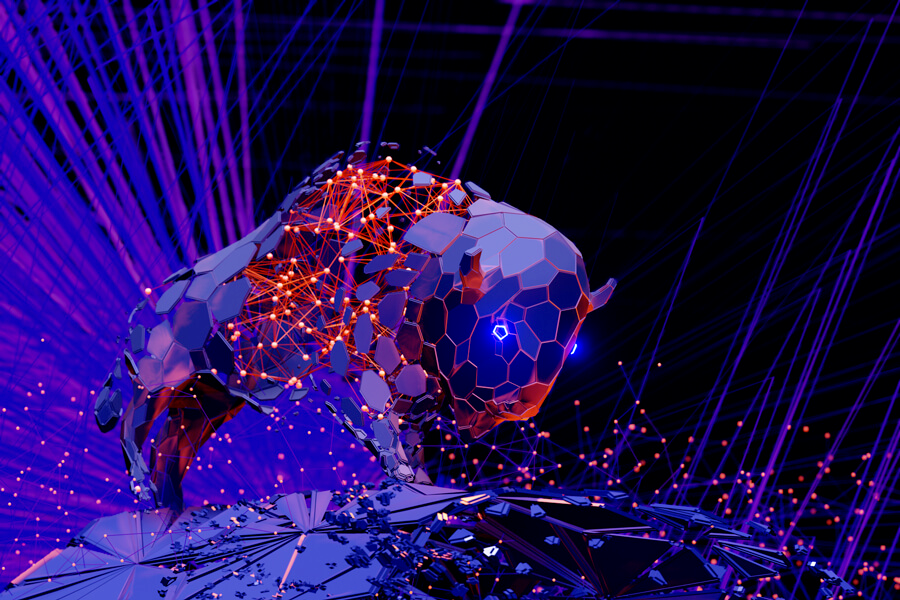 How do you see the future of DASH and the crypto market considering the regulatory pressure happening in the U.S.?
Ernesto: As someone who uses cryptocurrencies for non-speculative purposes, I'm quite optimistic about the future of the crypto world. I know that despite price downturns, negative news, market drops, or regulatory pressures, they all present opportunities to improve and keep growing. Keep in mind that cryptocurrencies and the ecosystem as a whole are still very young and have infinite potential, as vast as human imagination. Therefore, we must continue working and driving the ecosystem with the belief that we are part of a wonderful future.
Every month, I use cryptocurrencies to send money to my relatives in another country. When I do that, it doesn't matter if it's Monday, Sunday at 3 am, or if the price of Bitcoin is $60,000 or $3,000. That's true financial freedom.
Right now, there seem to be a lot of attack vectors towards the crypto industry from a segment of the US regulators, and that is bad for the US financial industry's future, but as I mentioned before, crypto does not stop. Every week I get requests for support and insights about the LatAm crypto markets. And every week I see a lot more crypto companies investing and increasing their teams in Brazil, Mexico, El Salvador and other jurisdictions. Crypto positivity will return to the US once regulators realize they are not stopping this trillion dollar industry, but they are just closing the doors of opportunity for their citizens.
That's really cool to hear, glad that you can use crypto as a part of your daily life! Do you believe cryptocurrencies can be regulated? Are there any benefits to regulation?
Ernesto: Regulating cryptocurrencies isn't 100% feasible because decentralization is part of their foundation. Everyone can hold their cryptocurrencies in personal wallets, and no one can take that away from us. However, it's a tangible reality that centralized exchange platforms, which serve as bridges between fiat money and cryptocurrencies, can be regulated. Governments and regulatory bodies can take positive or negative stances on cryptocurrency use in different regions of the world, which has an impact on both regional and global markets. But they can't prevent people from continuing to trust and transact with cryptocurrencies, developing on blockchains, and innovating to create more projects aligned with economic and ideological freedom.
Bitcoin and cryptocurrencies are like water... they can be channeled temporarily, but they will always seek to advance!
How do you think the Dash and Decred communities could integrate more?
Ernesto: At Dash, we are always more than willing to strengthen ties with Decred and the entire crypto ecosystem. Without a doubt, we all pursue and are part of this ideal of innovation, decentralization, and freedom required by crypto projects. We can only reach this by working hand in hand.
I'm sure that after this conversation, many joint projects will emerge for the benefit of both communities.
That was a great conversation! Please leave a message for the Crypto community!
Ernesto: It's a pleasure to share my thoughts with all of you. Thank you for giving me the opportunity to engage with your readers and for your patience while I completed this article.
Education, cooperation, and building real solutions are what will drive this ecosystem's continued growth, and we will achieve the coveted billion users! The only way to accomplish this is by collaborating. Thank you for talking with me. If you want to continue discussing this or other topics, you can reach out to me on Twitter and Instagram at @ernestocontrer!