Crypto News
CEX in view
Today's article pours the spotlight on centralized exchanges, highlighting key events involving top crypto exchanges.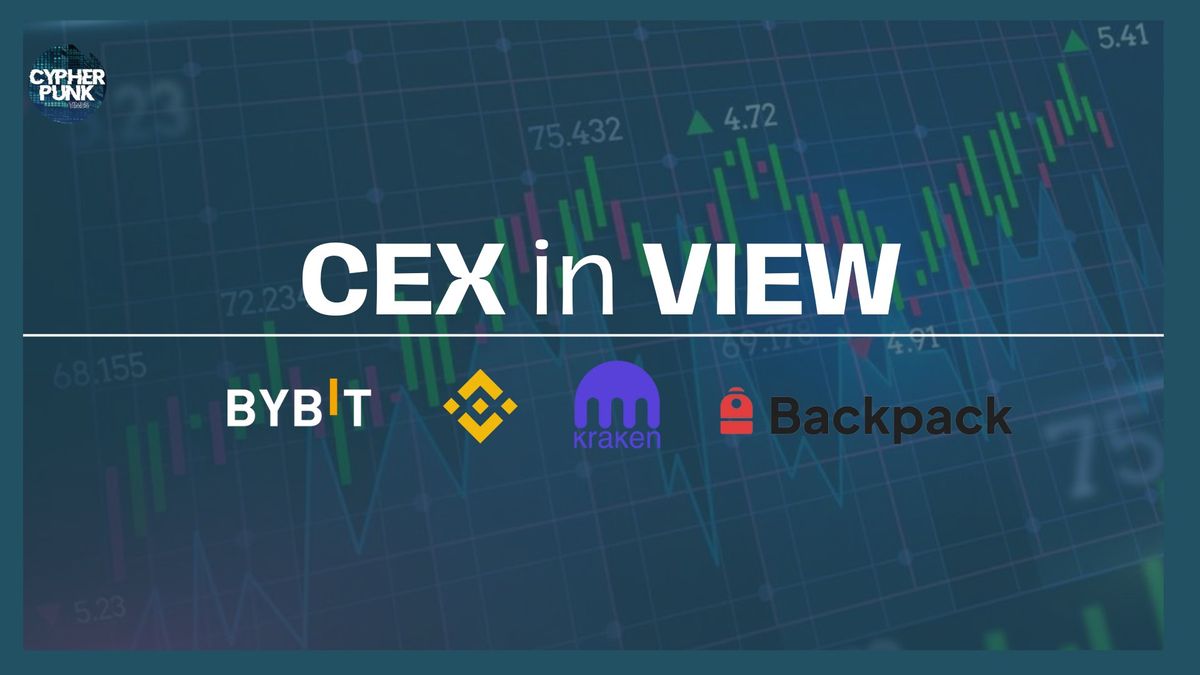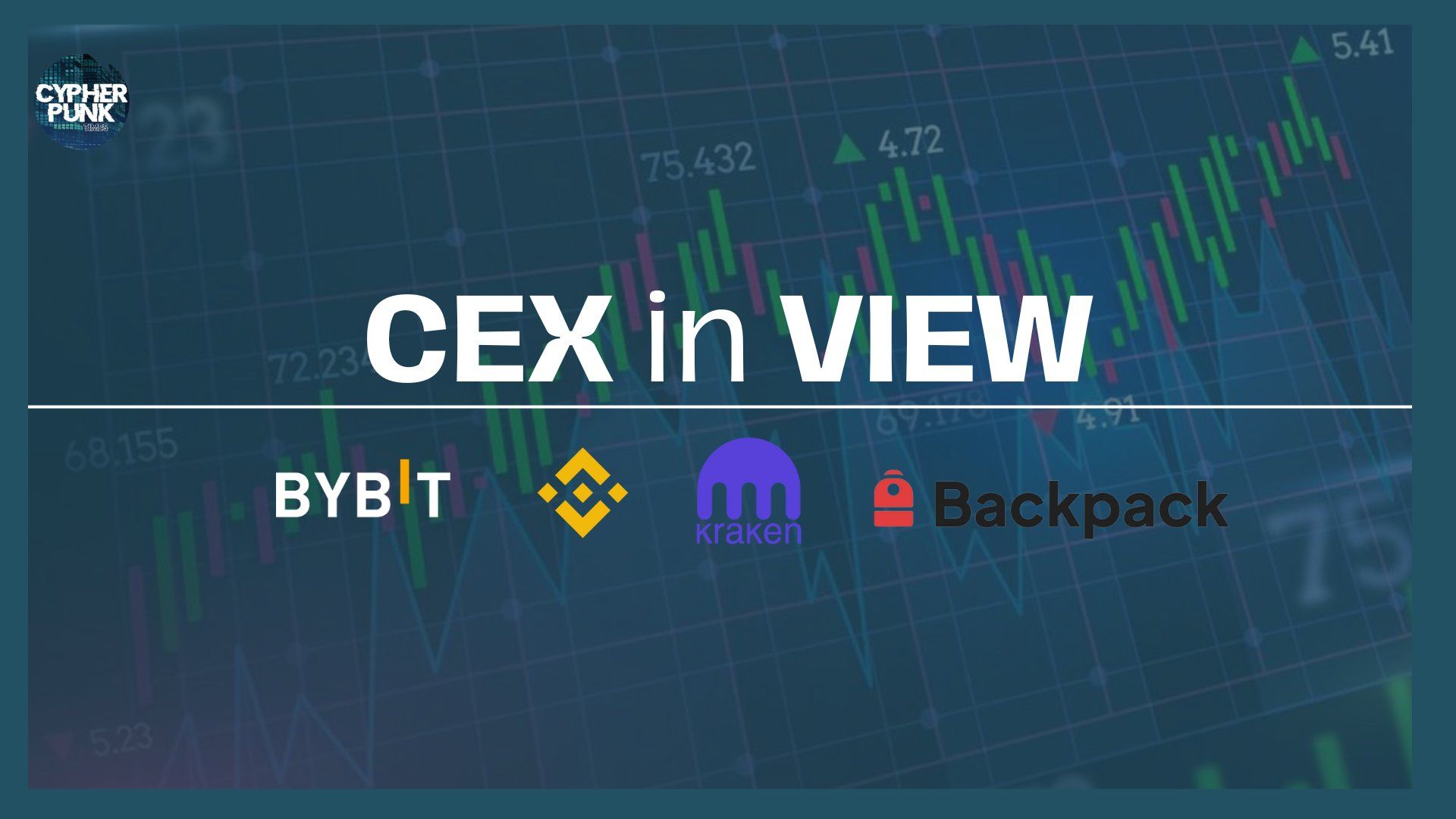 Today's article pours the spotlight on centralized exchanges, highlighting key events involving top crypto exchanges.
FTX plans to sell its Grayscale and Bitwise assets worth $744M
The once leading crypto exchange, FTX and its debtors have petitioned the U.S bankruptcy court of Delaware to approve the sale of some trust fund assets, which includes that of San Francisco-based crypto asset manager, Bitwise, and investment product provider, Grayscale, estimated at $744 million.
The petition was made on Nov. 3, after the judge approved the phased-out liquidation of nearly $3.4 billion in crypto assets in September.
"The Debtors' proposed sale (s) or transfer (s) of the Trust Assets will help allow the estates to prepare for forthcoming dollarized distributions to creditors and allow the Debtors to act quickly to sell the Trust Assets at the opportune time"
These trust assets are held in five Grayscale trust vaults, valued at $691 million and one Bitwise trust worth $53 million. The sale of the trust asset would be supervised by an investment adviser which would approve the sale procedures. A pricing committee represented by the stakeholders would also be part of the sale procedure.
"The debtors' judgement is that proactively mitigating the risk of price swings will best protect the value of the Trust Assets, thereby ,maximizing the return to creditors and promoting an equitable distribution of funds in the debtors' plan of reorganization" the filing said.
Kraken plans to launch its own Layer 2 Network
Kraken exchange, one of the largest and oldest cryptocurrency trading platform in the world is considering partnering with some leading blockchain firms to aid the launch of its own L2 network.
Top crypto exchanges have also adopted the strategy of creating their own blockchain to attract more users to their platforms. A good example would be Binance which played a huge role in the development of the Binance Smart Chain – an EVM L1 that offers cheaper gas, and Coinbase which also helped in building Base chain, a L2 chain to Ethereum.
While there isn't much information about Kraken's L2, the company made a job posting for a Senior Cryptography Engineer with some of the job responsibility including –
• Design and implementation of cryptographic protocols.
• Design and implementation of layer 2 solutions.
• Writing reusable, testable and efficient code.
• Implementation of smart contracts.
The job description suggests that Kraken would likely be developing a zero-knowledge rollup chain, "we are enthusiastic about open source, layer 2 technologies, zero-knowledge proofs, multi-party computation, and continuously strive to explore the potential of on chain scaling solutions."
FTX files a lawsuit against Bybit to recover $953 million worth of assets
In a lawsuit for "punitive" damages against Bybit, the FTX bankruptcy estate – headed by CEO John J. Ray III has stated that it aims to recover funds and digital assets that Bybit withdrew from FTX just before its demise, with the value amounting close to a billion dollar.
During the FTX's crash saga in November 2022, some users complained of having pending withdrawal request due to the exchange's slack, but FTX employees tracked VIP customers' withdrawal request in a spreadsheet with the label "VIP Request – Prioritize (Settlement)."
The lawsuit claims that Bybit capitalized on its "VIP" access to FTX, as well as its close relationship with some FTX staffs, which allowed Bybit to pull out significant amounts of funds from the accounts of Mirana ,Time Research (an entity affiliated to Bybit), and other senior executives before the collapse of the crypto exchange. The FTX Group's settlement team went to great lengths to prioritize withdrawals from the Mirana account which amounted to more than $327 million. Bybit and its executives were able to withdraw nearly $1 billion worth of assets from FTX.
"But Mirana had advantages over the average customer, and used every such advantage in furtherance of a fraudulent scheme to have its withdrawal requests prioritized over those of other customers." – The lawsuit.
The lawsuit also alleges that Bybit has imposed restrictions, preventing the FTX estate from withdrawing assets worth more than $125 million from the Bybit exchange. The lawsuit suggests that Bybit has continued to hold those assets as leverage to recover the remaining balance of $20 million that is yet to be withdrawn from FTX before its demise.
"Bybit has continued to hold these assets hostage as leverage" – The lawsuit.
According to the lawsuit, in October 2021, a Bybit executive "privately" revealed to FTX that the company controlled BitDao – one the largest DAOs focused in supporting the growth of open finance, decentralization and token economy, and the DAO behind the Ethereum L2 chain, Mantle Network. There was a token swap involving 100 million $BIT tokens for 3.4 million $FTT tokens, which was later reversed by Bybit in May 2023 despite the value of $BIT tokens outweighing the value of $FTT tokens in price. After FTX dismissed the proposal, the lawsuit alleges that BitDAO rebranded as Mantle, minting $MNT tokens and allowing $BIT holders to convert tokens at a 1:1 ratio but FTX was blocked from converting their tokens, which was a decision made by the "community".
The lawsuit alleges that FTX informed Bybit that the steps taken violated the automatic stay in Chapter 11 bankruptcy cases.
Ex-FTX executives unite to build a new crypto exchange
After a year of one of the worst crypto event occurring, ex staffs of FTX have teamed up to launch a new crypto exchange in Dubai that offers self-custody solution that integrates multiparty computation (MPC) technique to secure funds.
Ex-FTX lawyer Can Sun (who served as a key witness against SBF) would be heading the operations in building the new exchange, Backpack Exchange with the help of a Dubai-based startup – Trek Labs which would offer cryptocurrency services.
Sun and Armani Ferrante, ex-FTX employee and CEO of Trek's holding company in the British Virgin Islands would be working together to build Backpack Exchange which would have Backpack (Ferrante's crypto wallet firm) integrated to it. The duo plan on using the mistakes learnt from FTX's exit to protect users' assets by offering self-custody solutions that integrates MPC.
Multiparty computation is a cryptographic security measure for crypto wallets that involves several parties holding the keys to approving a transaction.