Bison Relay
Bison Relay 0.1 News Feed - Connecting, creating and using markdown
Bison Relay's News Post Editor was built using best practices from the publishing world. Markdown editors are both clear and feature rich. Find out more!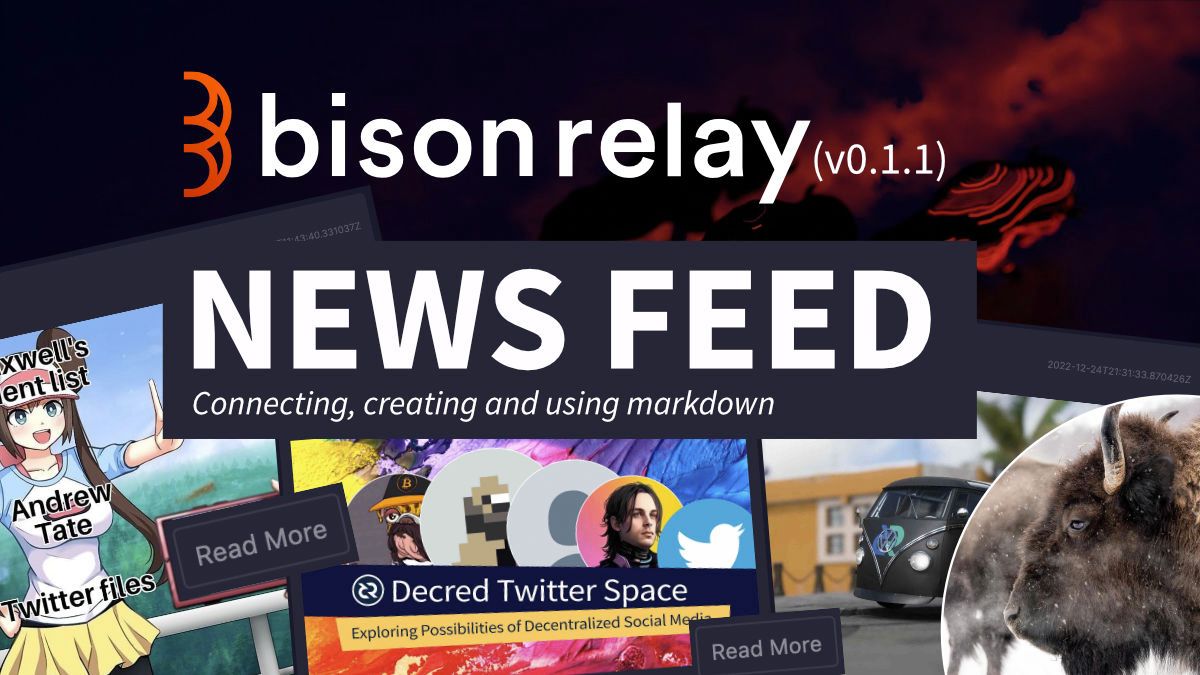 In this video, I'm looking at the basics of getting started with the Bison Relay's News Feed. Bison Relay's News Feed Editor is a modern lightweight markdown interface, similar to those used in professional publishing.
Markdown allows for an abundant number of tools whilst keeping the user experience as uncluttered and focused as possible.
In this tutorial, we'll unleash these powerful features and give you an overview of how they work, this includes:
Connecting to people so you can see their posts
Creating a News feed Post with image elements
Learning how to use Bison Relay's powerful markdown editor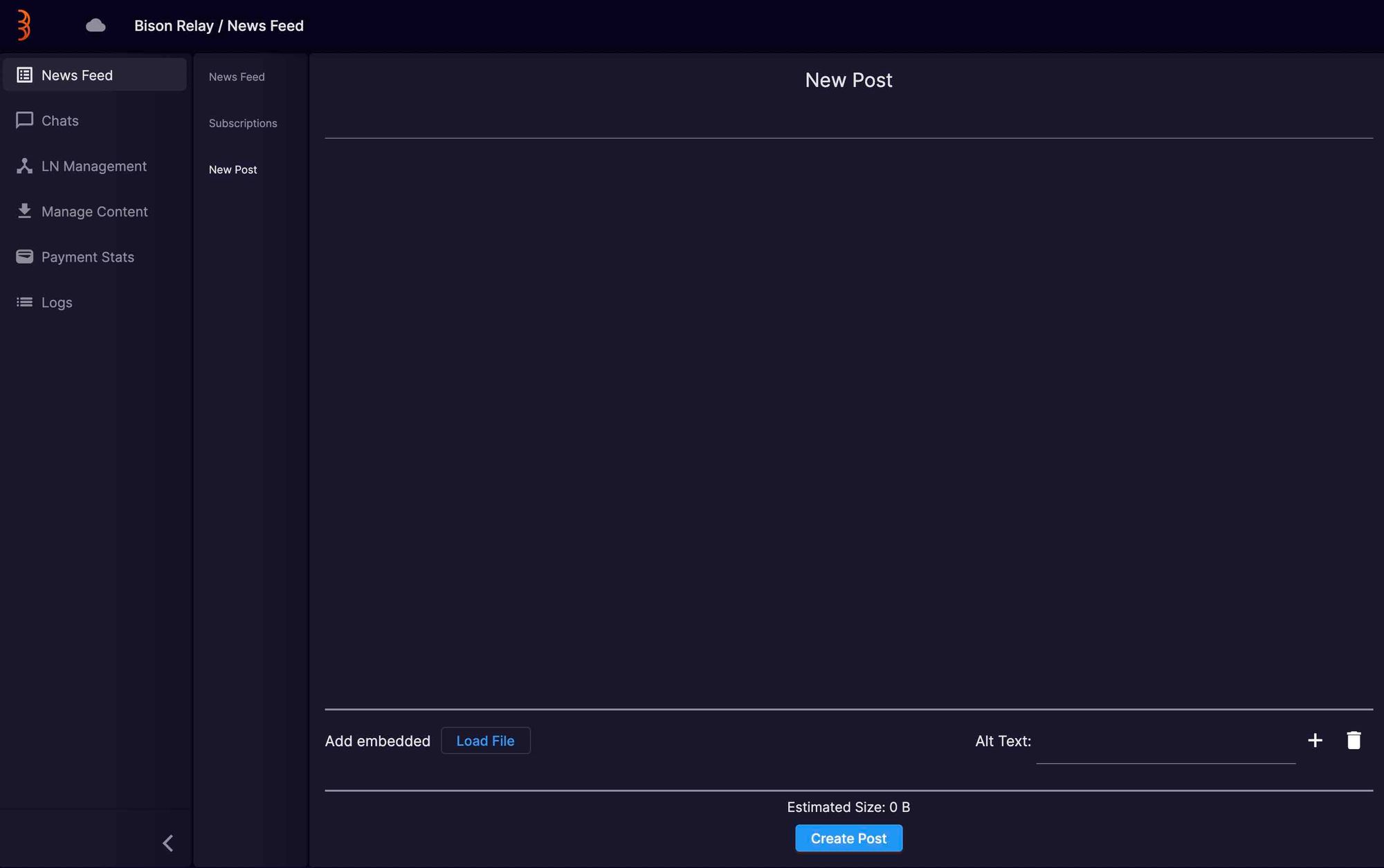 For more information and help with Markdown, view the cheat sheet: