Decred
A New Work Paradigm - Working for the Decred DAO
If you are a productive and skilled individual, working for the Decred DAO offers a lot of interesting opportunities and benefits.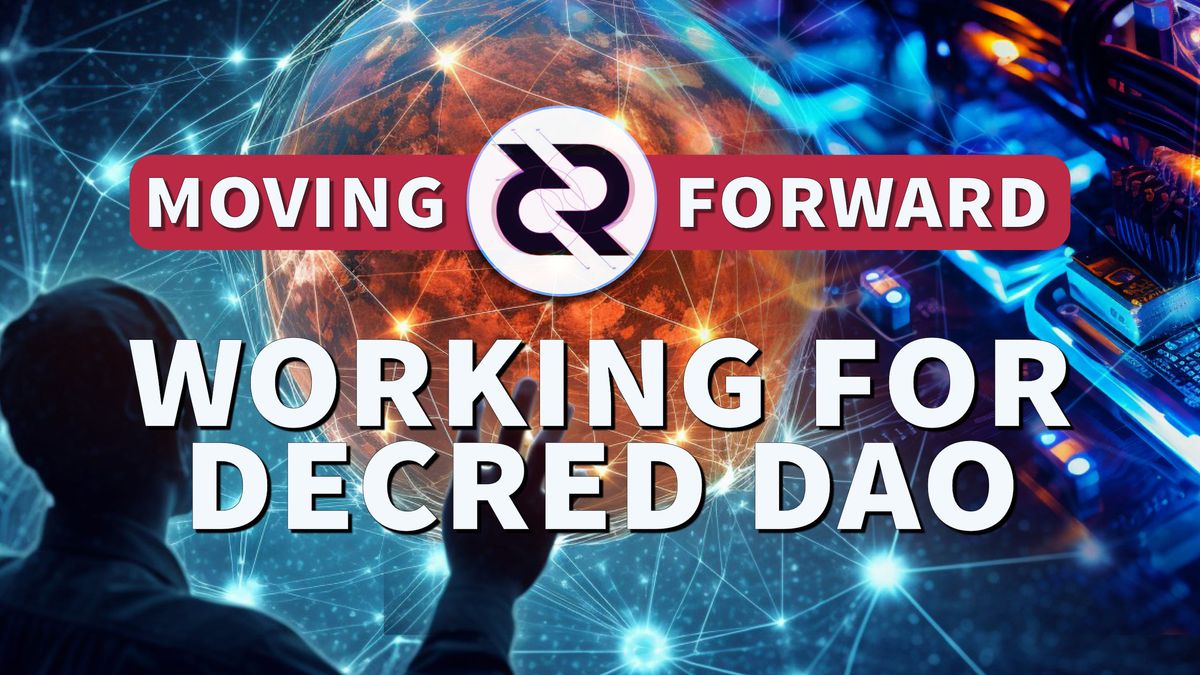 LISTEN TO THE PODCAST:
Crypto as an industry is over 14 years old. And as we know, one of its original premises was to be money. One aspect of being decentralised money is being able to earn it, preferably in a permissionless way.
This is an area that Decred excels in, and is one of the few cryptocurrencies to build a DAO structure as part of its core design. Decred is a layer 1 "Decentralised Autonomous Organisation", that facilitates a "protocol to peer" work paradigm.
Decentralised Treasury
Consensus Upgrade Voting
Proposal Voting
Treasury Spending Voting
Participating in Decred
Decred's development and community is built on the open sourced work ethos of "turn up and do".

Individuals and groups choose to work on projects that interest them in a non-formal manner. Generally speaking, this work approach is engaging, challenging, productive and suits those that are highly motivated and enjoy working as part of a team.
Decred is a permissionless work environment, meaning anyone can turn up and start participating. More often than not, this is the best option for getting involved. If you have the following traits, this work could suit you:
Self manager
Self motivated
Problem solver
Able to demonstrate abilities and skills through productive output
Able to communicate constructively with peers
and respond well to critical feedback
Decred's DAO is constructed around three core pieces of infrastructure:


Politeia - Decred's proposal system where individuals and groups engage with the stakeholders to bid for paid work
CMS - Decred's contractor platform where contractors produce and submit invoices for the proposals they are working on
Decred's Treasury - This is where the money comes from to pay Decred's contractors.
Project contribution
There are various ways that you can start working for the project, but generally speaking, it's a good idea to build a reputation with the community and engage in discussion in one or more of the groups that you are interested in. Groups can be found at chat.decred.org, and include:
DEX Development
DCR Development
DCR LN Development
Bison Relay
DCR Marketing
DCR Support
DCR Writers
And many more …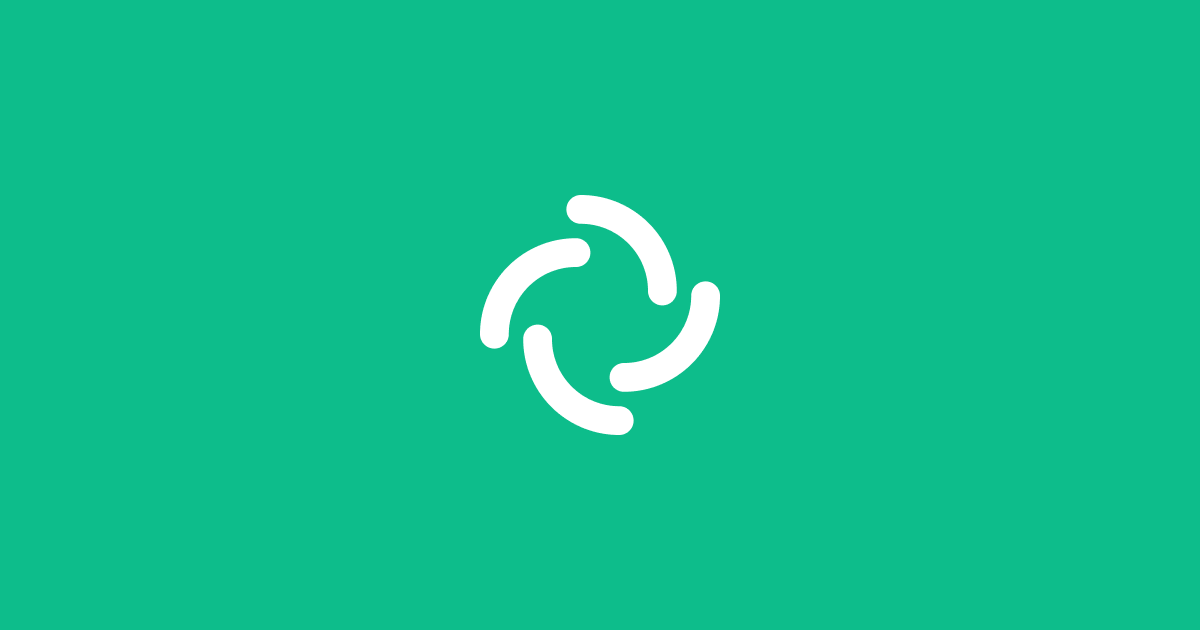 Management structures & working for a proposal
Once you've established your reputation with the community, you can ask to join an established proposal, you could also be invited.
In terms of management structure, this is coordinated through the proposal system. If a proposal passes the stakeholder vote, it's allotted the required budget and time frame to complete the work.
For instance, here's the CryptoPower proposal which successfully passed with a 69% yes vote. The proposal now has $61,600 of funding with a completion date of 30 Jan 2024.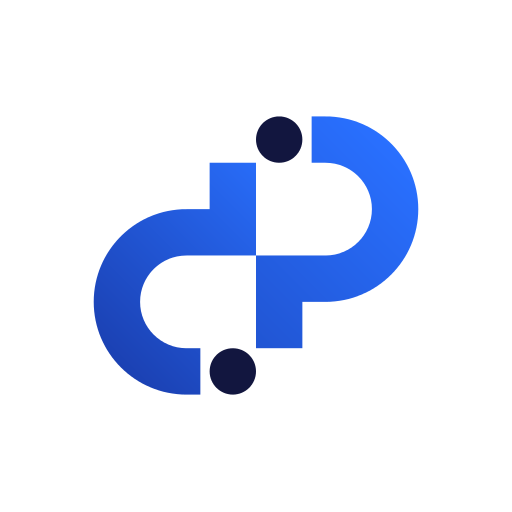 In order for the contractors of this proposal to receive their monthly payouts, they must provide evidence that the targets in the proposal are being met. This is done through the 'Decred Contractor Management System' and reviewed by community managers. It's important to note that payments are not made upfront and are generally made monthly, once invoices have been provided and reviewed.
This proposal has five contractors working on it, to meet the obligations. Most proposals also have scope to add additional contractors as required.
Getting paid
All successful proposals are allocated a maximum spending budget, which can't be exceeded. Each contractor submits a monthly invoices for work completed. This work is reviews by the proposal owner and a team of reviewers. Once these invoices have gone through these reviewer checks and approved, they are ready to be included in a (TSpend). Which is where the stakeholders get to conduct a final vote to approve the spend. After which time, the payment gets sent to all contractors listed in the TSpend transaction.
The money for this work comes from the Decred Treasury and is paid to the contractors in DCR.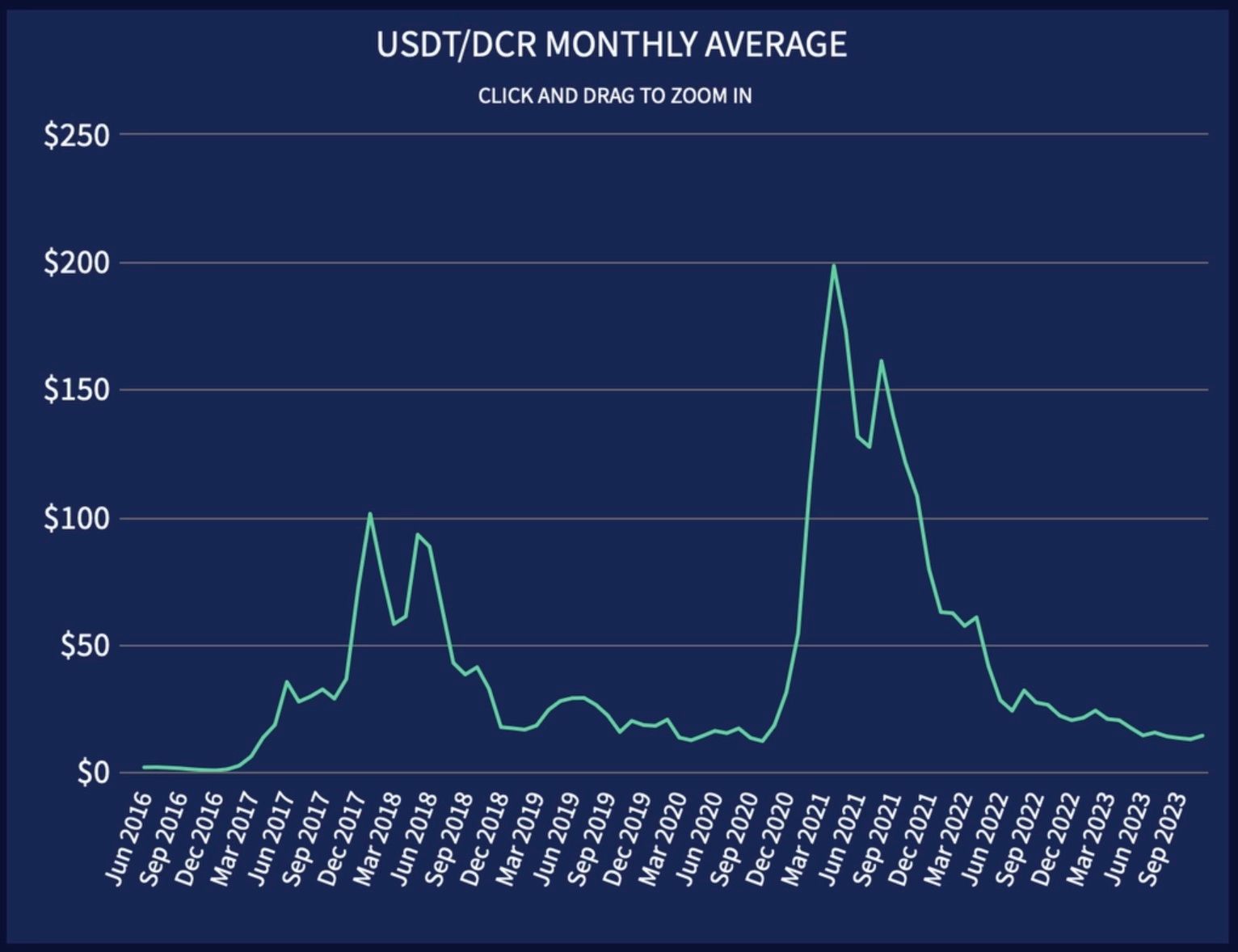 To work out how much DCR, contractors should get. Each contractor has an hourly rate, depending on the work being done, this is typically $30 per hour. The final exchange rate is worked out using the 30-day average for the DCR price in USD. For example, in June 2023, The 30-day average was $15.40, someone who earned $1000, would have received 64.93DCR ( 1000 / $15.40 = 64.93DCR).
https://dcrwages.jholdstock.uk
Submit invoice
DCR price 30-day average
TSpend vote
Payment to DCR wallet
Creating your own proposal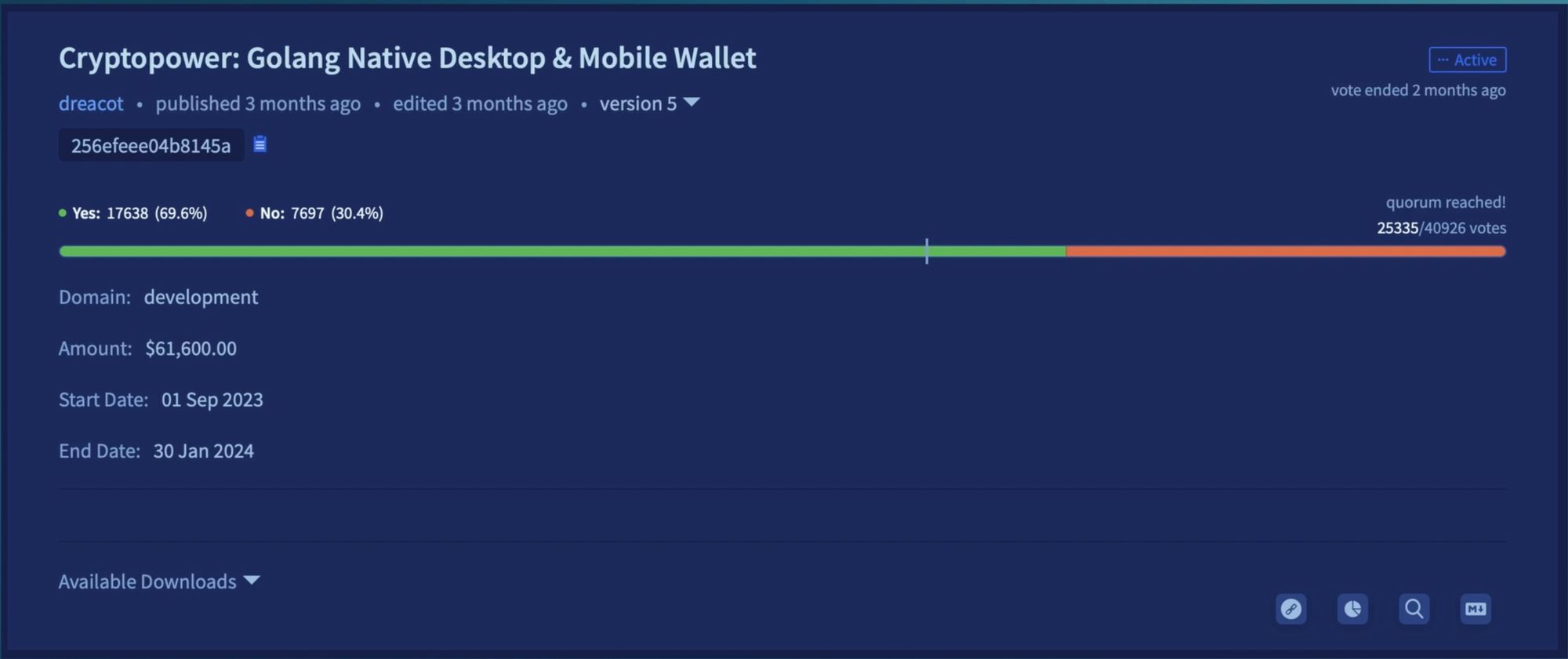 Once you've been active in the community for a little while and seen first hand how the system works. Many contractors, including myself, decide to put together a proposal of their own. With the aim of completing work that other proposals don't already cover.
This process requires you to write a solid description of objectives and discuss the reasons for the proposal. If you've not done this before, I recommend reading through past proposals to get a good idea of the structure.
Once you're happy, you can sign up and create an account on Politeia (proposals.decred.org). To finalise setup of your account and submit your first proposal you'll need to send 0.1 DCR to the address provided.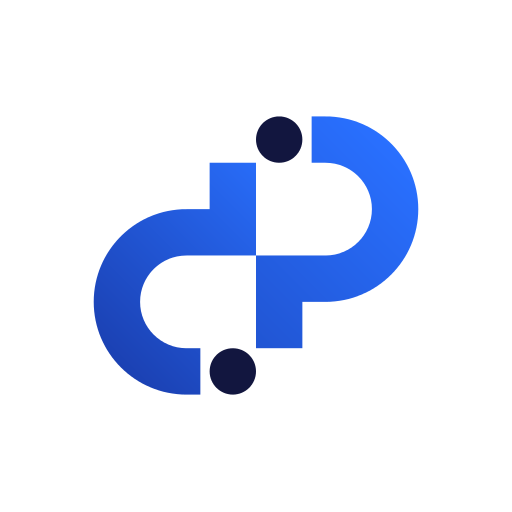 Over the coming days, after submission, your proposal will go up for discussion. This is where you should answer the stakeholder questions. After about 7-days of discussion, you can then activate the proposal for voting.
Voting takes a further 7-days to complete and must reach a 20% quorum and have at least 60% yes votes to be successful.
Holding on to value
One thing I particularly like about working for Decred is the ability to earn in DCR. This is for several reasons.
The first is because you are earning and holding sound money, that is not being diluted by some arbitrary monetary policy. This is due to the 21 million maximum supply.
Secondly, in essence, you are not only earning sound money, but you are earning shares in a company and becoming a stakeholder. The more you earn and hold, the more voting power you receive in the Decred DAO.
Finally, you can also put your earnings to work and receive interest by staking.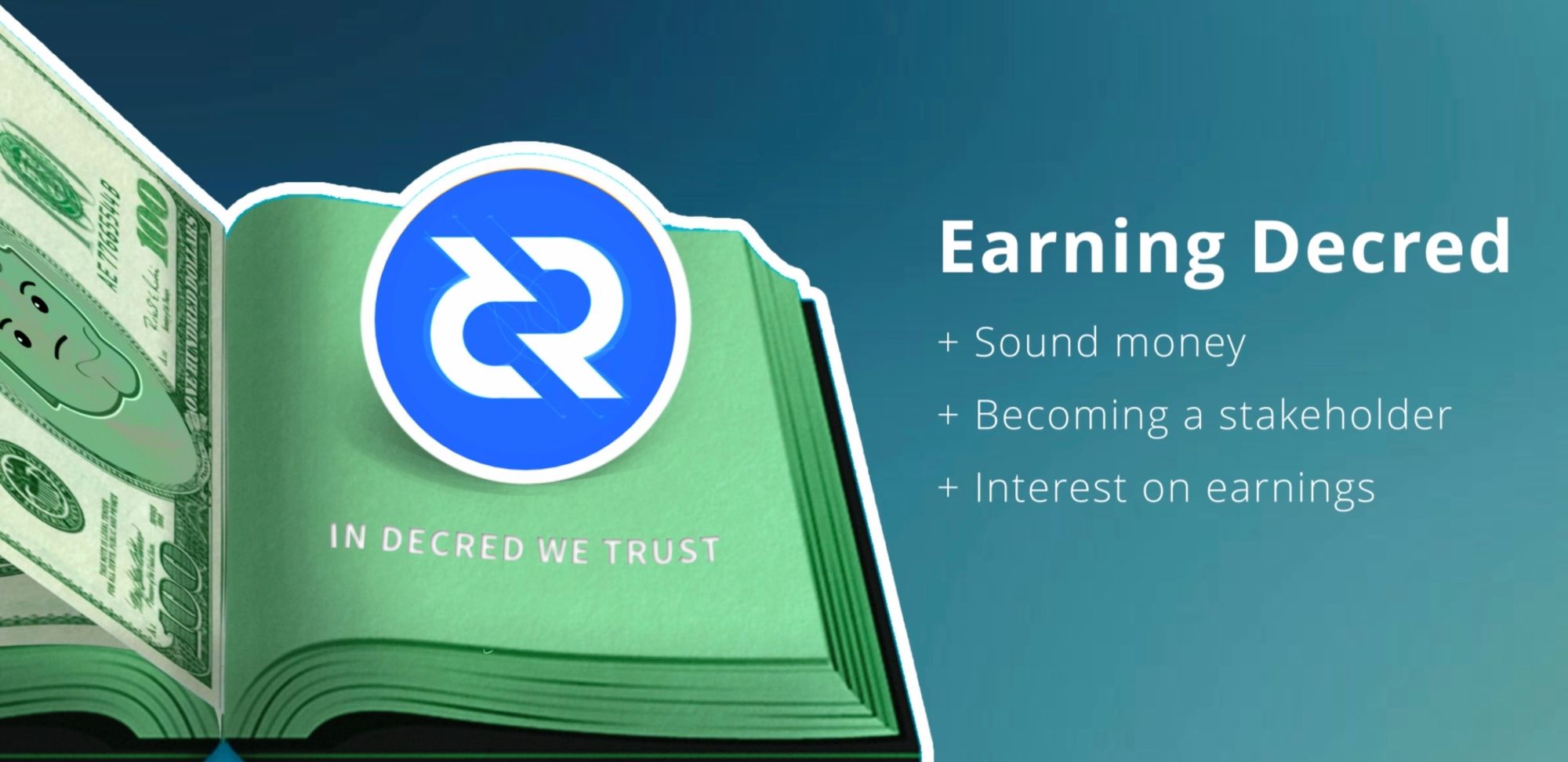 In Conclusion
In the current world of work, the money that you earn gets diluted before it even reaches your pocket. Being able to earn in a sound money cryptocurrency like Decred allows you the opportunity to grow your earnings alongside the productive output you give to the project.
This is in complete contrast to typical work paradigms where the owners of the company profit from your productivity whilst you get paid in a currency that continually becomes worthless.
If you are a productive and skilled individual, working for the Decred DAO offers a lot of interesting opportunities and benefits.